Duggan sworn in as Detroit's 75th mayor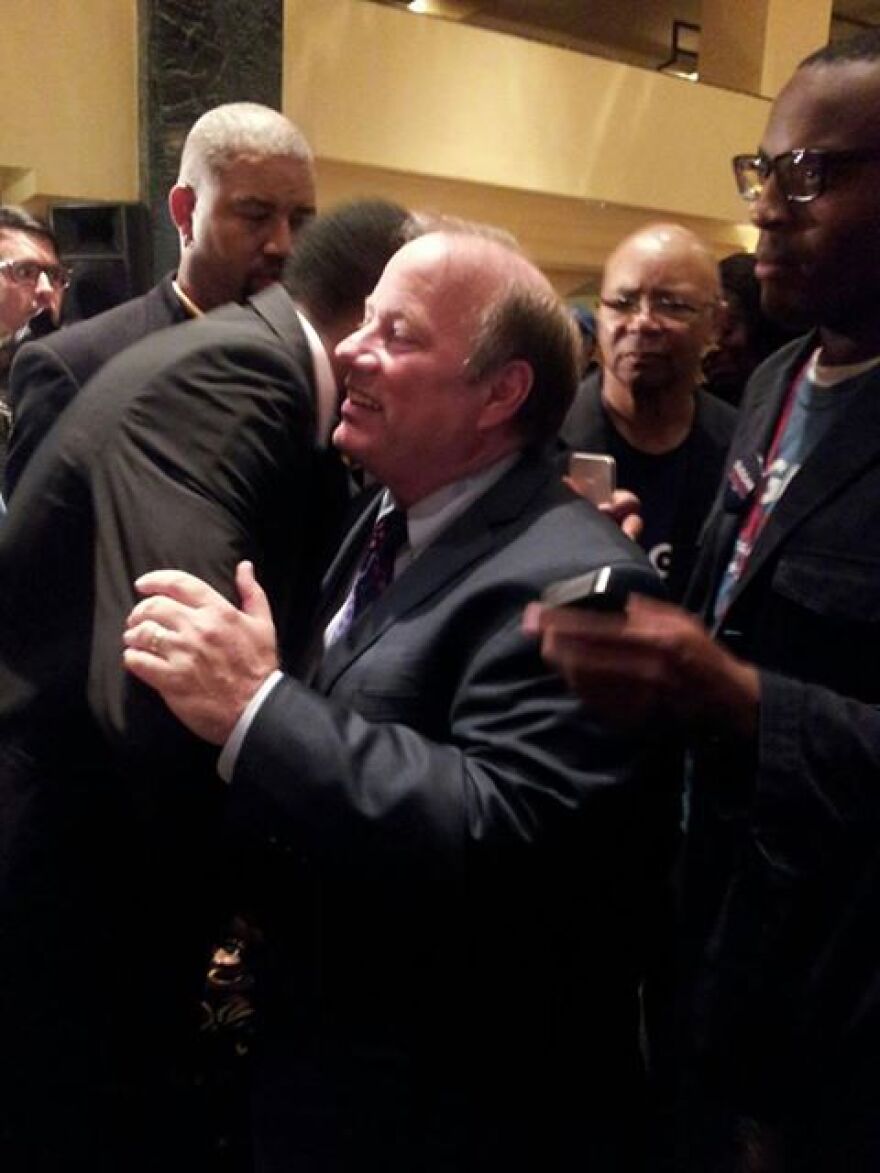 Wasting no time, Mike Duggan was officially sworn in as Detroit's 75th mayor on New Year's Day.
Duggan took the oath in a small interoffice ceremony, surrounded by his family.
He comes into office as Detroit's fate hangs in the balance in bankruptcy cout, with his mayoral powers limited by emergency manager Kevyn Orr.
Orr and Duggan have a power-sharing agreement that gives the mayor control of most day-to-day city operations. Duggan says he'll do what he can with that.
"I'm going to spend a lot of time doing what the people of the city expect me to do, working on the nuts and bolts of city government," Duggan said.
As for his first 100 days, Duggan says he plans to move forward with plans to improve public lighting, and eliminate blight.
But Duggan also said he was looking to build an administration for the long term.
A key ingredient: shifting from Detroit's current reliance on consultants to rebuilding city departments. Duggan says Orr is on board.
"He's already been very pleased, I think, at the talent I've been able to recruit. It is a whole lot easier to recruit department heads to run departments when you're going to be here for four years as mayor, than when you're going to be here nine months as the emergency manager," Duggan said.
In the even longer term, Duggan says he'll lay the groundwork to return Detroit to elected leadership.
Orr's term is expected to expire in October—but the state could stay heavily involved in Detroit government beyond that point.
Duggan also says he plans to move into the Detroit mayor's traditional residence—the Manoogian Mansion.
He jokingly said he'll do so when now-former Mayor Bing "gives me the keys."