Every Thursday afternoon, Michigan Radio's All Things Considered Host Jennifer White takes a closer look at the issues affecting Michigan politics with state political analysts including Ken Sikkema, Susam Demas, Debbie Dingell, Bill Ballenger and others.
Detroit bankruptcy case, bondholders and the future of the DIA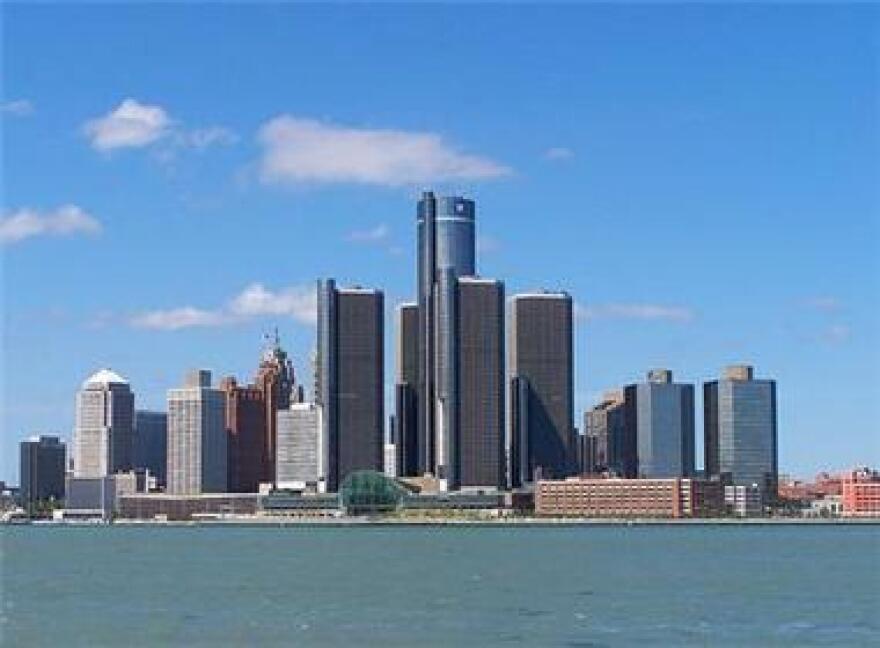 It's Thursday, the day we talk Michigan politics with Ken Sikkema, former Senate Majority Leader and senior policy fellow at Public Sector Consultants, and Susan Demas, publisher of Inside Michigan Politics.
This week, host Jennifer White discusses the latest developments in the Detroit bankruptcy case and examines the implications.
There was a significant breakthrough yesterday. A settlement was announced between the city of Detroit and three major bond insurers. The insurers will get about 74 cents on the dollar, a significant increase from what emergency manager Kevyn Orr originally offered, and the roughly $50 million in savings will go to support retirees.
The question now is whether retirees will accept further cuts to their pensions, given the fact that Gov. Rick Snyder has stated that the state will not put any money forward unless the retirees agree to cuts. Ken Sikkema says it's imperative that retirees back the plan.
"They have to support this. They have to support some state assistance, because if they don't, potentially they're the ones who have scuttled the whole deal. They're the ones then who have increased pain on low-income pensioners, they're the ones who potentially have jeopardized the artwork owned by the Detroit Institute of Arts, and they're the ones who stood in the way of a final agreed-upon plan rather than one that's forced and invites more litigation."
Susan Demas believes that the settlement between the city of Detroit and the bond insurers was a significant compromise for all sides, but cautions that state support for the city of Detroit might be a tough sell to the Republican-majority legislature, especially in an election year.
"Obviously the governor has asked for somewhere around $300 million for the state to help out, and that's a very hard sell for a Republican legislature, they don't represent the area of Detroit. Specifically, it's also an election year, and for decades the idea of suburban Detroit and certainly outstate Detroit voters supporting such a measure, it's a very difficult prospect. And so, that is going to be a real challenge for the months and weeks to come."
Sikkema suggests that the impact of the potential loss of ownership of the art by the Detroit Institute of Arts might actually work to the advantage of Kevyn Orr and U.S. Bankruptcy Judge Steven Rhodes in their efforts to set a plan in motion. To hear more about the current developments in the bankruptcy case and the ramifications for the parties involved, listen to the full interview above.
– Omar Saadeh, Michigan Radio Newsroom