Anti-wolf hunt groups question need for new Michigan Wildlife Council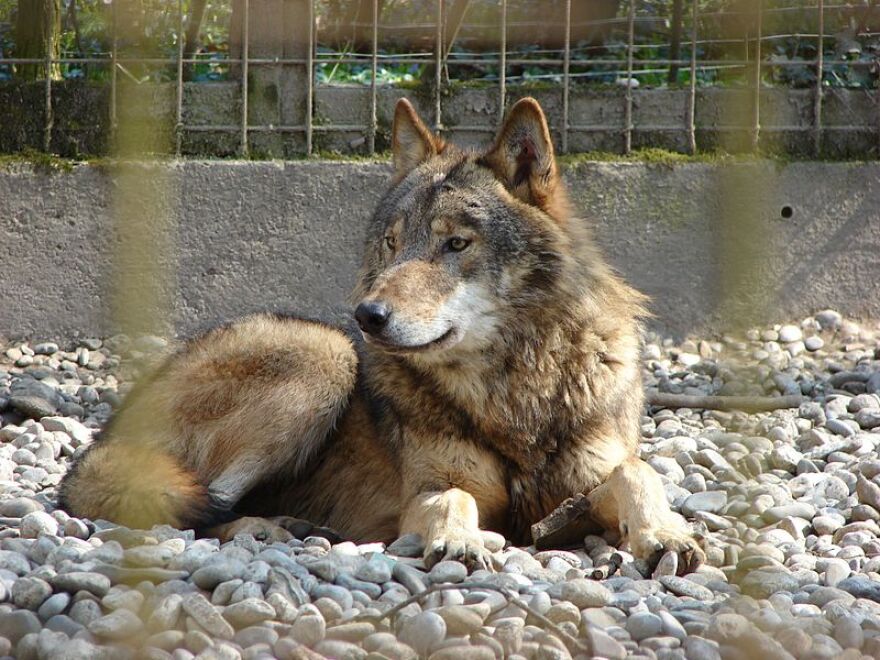 Groups trying to end wolf hunting in Michigan are criticizing an upcoming pro-hunting and fishing campaign by the state. They worry it could be used to oppose two anti-wolf hunting referenda on the November ballot.
The Michigan Wildlife Council, which will oversee the media campaign, met for the first time on Wednesday.
State lawmakers passed legislation to create the council last year after they approved a bill to allow wolf hunts in the future. The state will pay for the campaign using a new $1 surcharge on hunting and fishing licenses.
The group Keep Michigan Wolves Protected says it doesn't see any reason for the media campaign other than to oppose its anti-wolf hunting ballot proposals.
"I'm just not entirely sure of what the need is to create a council just to educate Michiganders about the history of their state's hunting and fishing traditions," said the group's director Jill Fritz.
"Michiganders are already aware of their state's hunting and fishing tradition, and they don't oppose the hunting and fishing and trapping of animals in Michigan."
But Frtiz says many do specifically oppose hunting wolves, which were just removed from the endangered species list in 2012.
Michigan Department of Natural Resources (DNR) Director Keith Creagh says the Wildlife Council has no political motivation.
"This is to inform and education. This is not to be used for a political campaign," he said.
"There is not an active public information campaign by this council out there to that effect. So I think to draw that cause-effect directly to that is an inappropriate correlation."
State Senator Mike Green, R-Mayville, told MLive.com last December that he voted in favor of the legislation with the wolf hunt issue in mind.
"The whole idea behind this fund and the council is to support the wise scientific management of game species, and if a referendum attacks those principles, then the use of the fund becomes even more important so that our citizens truly understand what they might be voting on," Green said.
A petition-initiated law recently approved by state lawmakers all but ensures wolf hunts can continue in Michigan starting in 2015 regardless of what happens with the ballot initiatives in November. Keep Michigan Wolves Protected plans to challenge that law in court.