What is the future of prevailing wage in Michigan?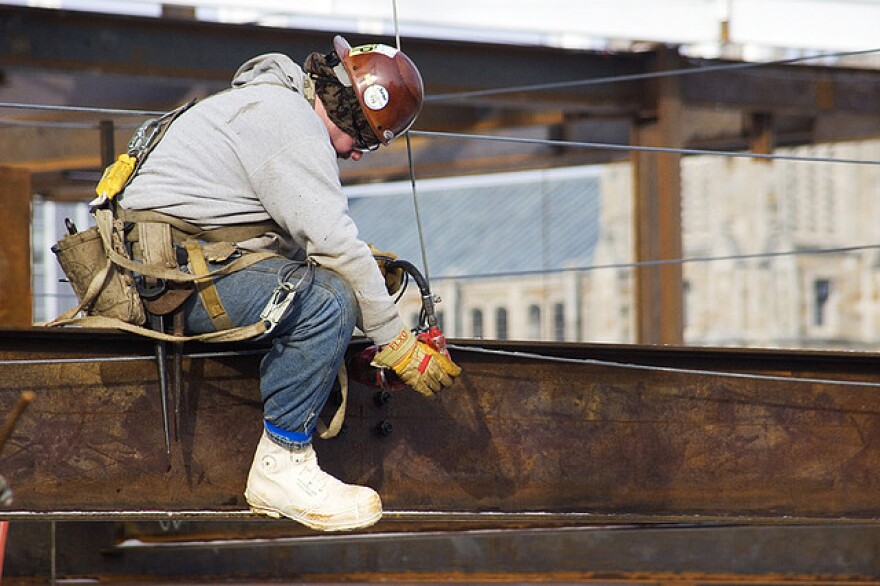 The Legislature has been discussing eliminating the prevailing wage law. The law requires contractors hired by government entities to pay workers at union scale wages.
The law has been in Michigan for a few decades and Chris Fisher, president of the Associated Builders and Contractors of Michigan, believes its bad for Michigan.
Fisher says in the end it costs taxpayers more with "government construction contracts costing more than private sector construction contracts."
But Dale Belman, a professor at the School of Labor and Industrial Relations at Michigan State University, doesn't see it that way.
Belman says prevailing wage can lead to fewer workers being hired as independent contractors, so the government can collect taxes on their labor. According to Belman, prevailing wage keeps construction income within the state and allows more construction training.
But Fisher says construction workers are already compensated fairly without government oversight.
"Michigan already pays its construction workforce higher than most other industries. We're doing the right thing," he says.
But for Belman it's about more than pay. "It's an industry that's second-lowest in terms of pension coverage, in terms of health coverage."
He admits that the policy isn't perfect, but "taking it away will make it worse."
While Fisher advocates for completely eliminating prevailing wage, saying, "When construction costs more money you get less of it. If we're able to, instead, reinvest that into vital infrastructure and vital civic construction-related needs you're able to see a lot more construction activity occur, that's more people putting on hard hats every day, going to work and rebuilding our state."
There is a petition to repeal prevailing wage in Michigan, and Fisher hopes it will be turned in to the Legislature and introduced this fall.
He says the intent is "to have a final vote once and for all on the issue of prevailing wage."
However, it could be an uphill battle. Governor Snyder has defended prevailing wage in the past because of its apprenticeship and training programs, something important to Snyder's focus on improving Michigan's skilled trades.
While Belman and Fisher can't agree on prevailing wage's future, they can agree that something needs to change.
"What we need in the area of prevailing wage, as so many other areas, is some real, careful thinking about public policy," Belman says.