Every Thursday afternoon, Michigan Radio's All Things Considered Host Jennifer White takes a closer look at the issues affecting Michigan politics with state political analysts including Ken Sikkema, Susam Demas, Debbie Dingell, Bill Ballenger and others.
Will Wayne County consent agreement keep it out of emergency management, bankruptcy?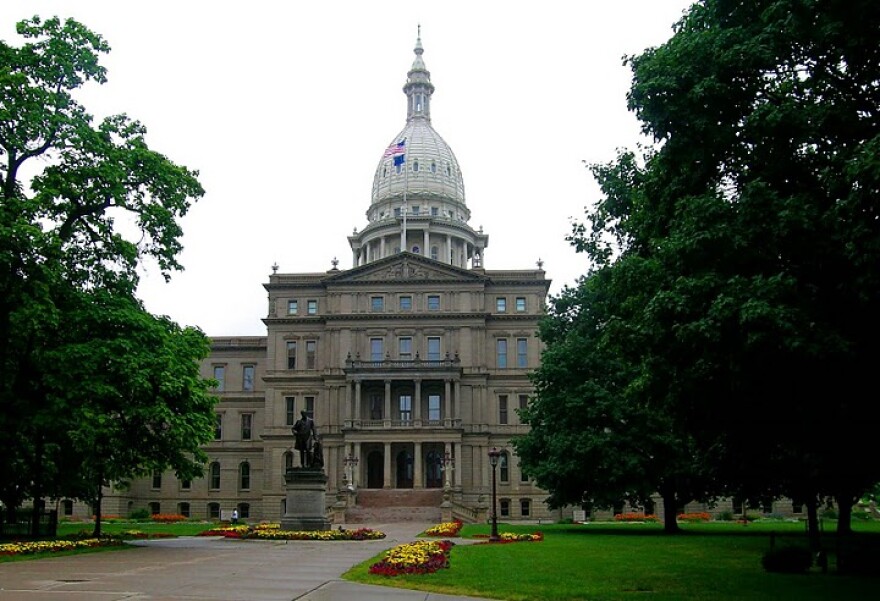 The Wayne County Commission has approved the consent agreement with the state by a 14 to 1 vote. The consent agreement will require the county to make deep cuts in spending and address chronic issues in its jails.
Susan Demas, publisher of Inside Michigan Politics, and Ken Sikkema, former Senate majority leader and senior policy Fellow at Public Sector Consultants, joined Jennifer White to look more closely at how that consent agreement might work.
Demas says a consent agreement will give Wayne County Executive Warren Evans a lot of flexibility in negotiating with unions over painful benefits cuts.
Sikkema says he thinks this option works well for both the county and the state because Michigan lawmakers don't want to get entangled in another financial crisis.
While both Wayne County and Governor Snyder seem positive about the proposed consent agreement, Demas reminded us that Detroit also started to address their financial crisis with a consent agreement but couldn't come to terms with the state. That led to the appointment of an emergency manager and the eventual bankruptcy.
You can hear Jennifer White's conversation with Susan Demas and Ken Sikkema below:
Note: This conversation was recorded before the Wayne County Commission voted on the consent agreement.