Attention turns to Michigan primary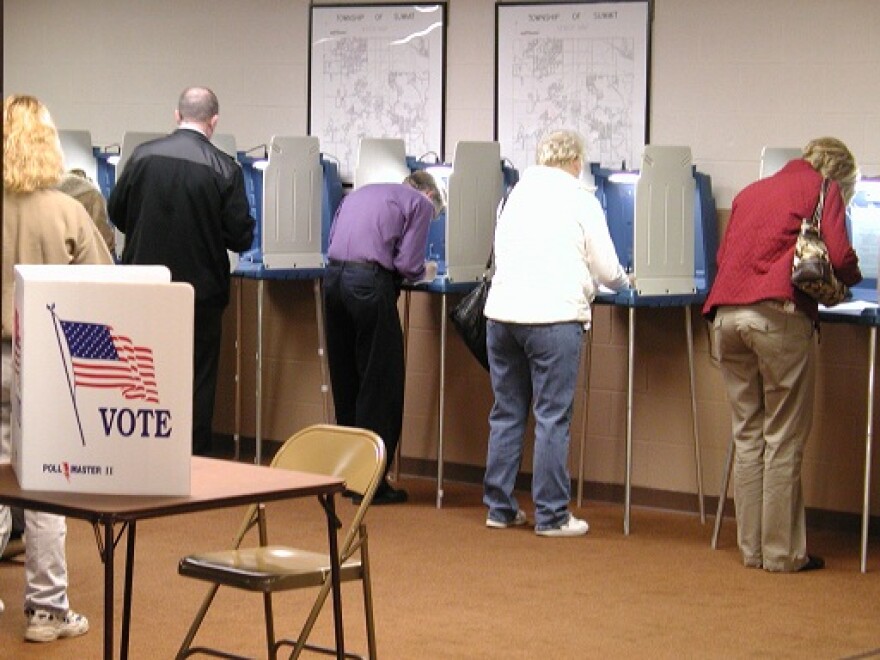 There are seven primaries or caucuses between now and next Tuesday's Michigan primary. But candidates and campaigns are already eyeing Michigan as a place to continue their roll or change their fortunes.
It is arguable that no candidate has more at stake in Michigan than Ohio Governor John Kasich. Trailing in the delegate count and yet to win a single primary or caucus, the Republican hopeful needs a win to gain credibility as the not-so-angry alternative to the Donald Trump juggernaut.
"Do we think things are going to get fixed if we just fight one another?" Kasich asked a small crowd in Genesee County's Grand Blanc. "I mean, we know better than that."
Kasich says Big 10 rivalries aside, he's hoping for what he calls a "home court" advantage in the Midwest.
"It would be really, really something if people from Michigan voted for someone from Ohio, but let's face facts. We are border folks. So better that than someone who lives like a thousand miles away…"
Kasich hopes a good showing in Michigan will give him momentum before his home state of Ohio votes the following week. The thinking is a center-right candidate who can win the Midwest wi ll appeal to future GOP primary voters who want nothing more than a win in November.
But he may have to work harder. Every poll so far shows Kasich short of the 15 percent of the vote needed to win a single delegate in Michigan.
But Kasich is heavily working the state with a barrage of appearances in metro Detroit, west Michigan, and northern Michigan.
But Florida Senator Marco Rubio is also trying to set himself up as the alternative to Trump. He showed up in Macomb County's Shelby Township to court Republican voters:
"It's a very unusual frontrunner in Donald Trump because usually, when you're the frontrunner, everyone is saying, please everyone get out of the race so we can unify around the frontrunner. But everyone is saying now is everyone please get together so we can stop this frontrunner from winning and destroying the Republican Party."
All the GOP candidates -- Rubio, Kasich, Trump, and Texas Senator Ted Cruz -- say they can appeal to Macomb's vaunted "Reagan Democrats" – who helped propel the GOP to victory after victory through the 1980s.
The four Republicans still in the race will meet Thursday night on a debate stage in Detroit. Democrats will also hold a debate Sunday night in Flint, where both of the leading candidates for the nomination have made the drinking water crisis a campaign issue.
Michigan will be the biggest prize next Tuesday, with more delegates at stake than the Republican contests in Hawaii and Idaho, or the Mississippi Republican and Democratic primaries. It will also be the day voting wraps up for Democrats living overseas.
Meanwhile, Vermont Senator Bernie Sanders showed up for a rally on the campus of Michigan State University Wednesday evening. He' hopes to boost turnout among the young, progressive-minded voters who've formed the core of his support.
"No real change in the United States has ever occurred from the top on down," he told the cheering crowd. "The history of change is struggle from the bottom on up."
People packed the Breslin Student Events Center, more accustomed to concerts and Spartan basketballs games, to hear Sanders. But it remains to be seen whether that interest will translate into actual primary votes. Former Secretary of State Hillary Clinton has built a formidable campaign organization in the state, and every poll so far shows her leading in Michigan.
Clinton will visit Detroit Friday.