Detroit touts new water assistance plan, as 23,000 households face shutoffs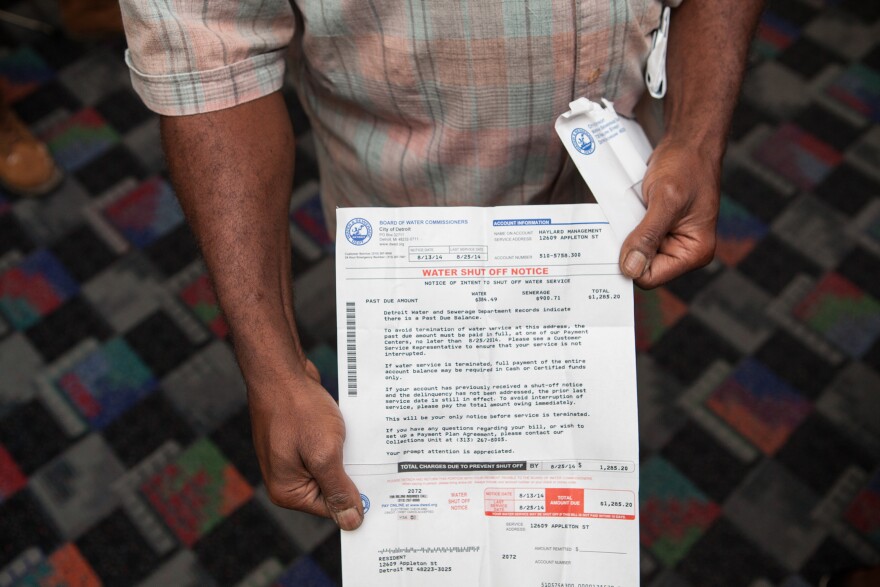 Detroit will start shutting off water to residential customers behind on their bills next week.
23,000 households that have defaulted on payment plans could face service interruption.
This is the third straight year that Detroit is pursuing its controversial, aggressive shutoff policy. Just a little over 23,000 households were shut off last year.
But this year, officials hope to help more low-income customers avoid that fate with the Water Residential Assistance Program (WRAP), which is run through the new Great Lakes Water Authority.
Gary Brown, director of the Detroit Water and Sewerage Department, says the department has learned from past mistakes when it comes to those payment plans.
"They failed in the past because our customers have had difficulty paying arrears, large amounts of arrears, along with monthly bills. And we've addressed that in WRAP," Brown said.
WRAP offers eligible customers up to $25 a month in credits on their current bill, and up to $700 a year toward past-due balances for customers that stay current on their payment plans.
"And they'll be frozen, so you're not trying to pay off your current bill and your arrears at the same time," Brown said.
The program also offers assistance with water conservation and other "wraparound services" offered through the Wayne Metro Community Action Agency, which will administer the program.
"We are confident this program will be successful," Brown said.
DWSD will host a water assistance fair for customers Saturday.