Republicans poised to take up party platform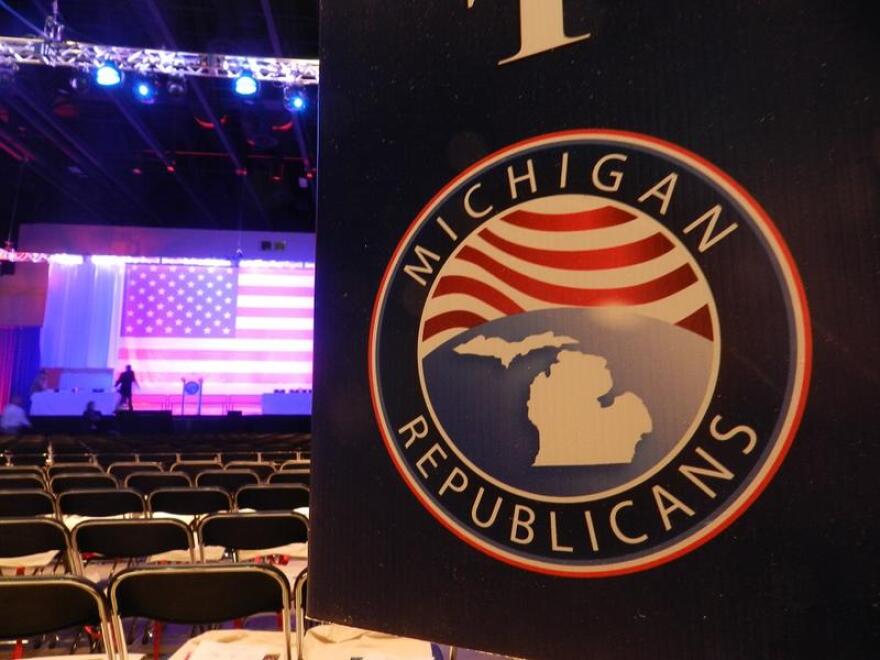 This weekend, Michigan delegates to the Republican National Convention get to work on the party's national platform.
This will be Meshawn Maddock's first convention as a delegate. At the state party convention this spring, she was chosen to be one of two Michiganders on the platform committee. Maddock has spent the past few weeks reviewing past party platforms and getting input from her fellow Michigan Republicans.
Maddock says there are certain issues about which she doesn't want to see the party's position shift.
"Gun rights, border security, marriage and the right to life, all those are big issues," Maddock says. "Those are all the first places I'm going to look to see if there is a change."
Members of the platform committee will get their first look at the proposed platform Sunday evening.
State Senator Joe Hune, R-Fowlerville, is another Michigander on the RNC platform committee. He wants to see the Republican Party platform explicitly call for building a wall on the nation's border with Mexico.
"This is such a fundamental component of the Trump campaign," says Hune. "I think it's a large, very populist issue too: Securing our border."
Meshawn Maddock agrees border security should be in the platform, but she disagrees on the need to make a specific reference to a border wall.
She argues the party's platform needs to be a slimmer document, addressing more issues and fewer specific campaign promises by the nominee.
At a series of public meetings last month, Republican Party faithful largely voiced support for the 2012 party platform.
However, there were a few voices calling for the GOP to reconsider its position on some issues, including gay marriage. In 2012, the party's platform committee supported a constitutional amendment defining marriage as between one man and one woman.