Assistant Macomb prosecutor Suzanna Shkreli seeks to replace Melissa Gilbert in 8th Dist. House race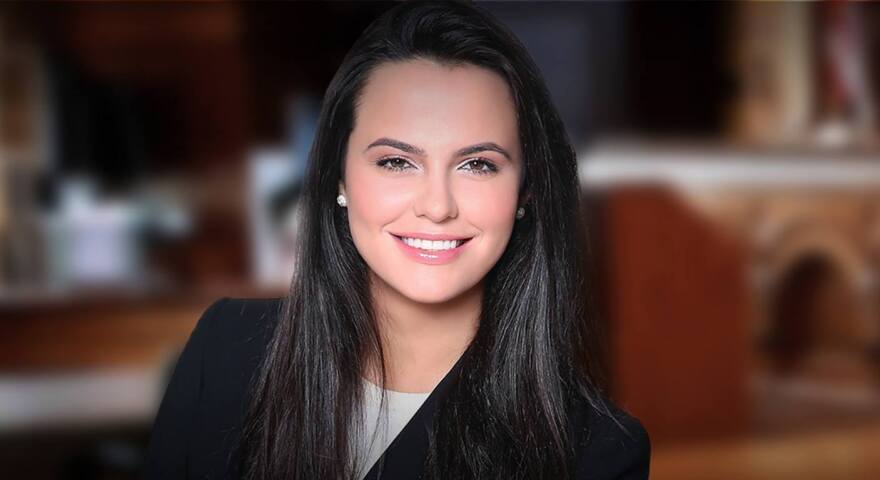 The Democratic challenger in Michigan's 8th Congressional District may not be Melissa Gilbert, of "Little House on the Prairie" fame, but instead a 29-year-old assistant prosecutor from Clarkston.
Suzanna Shkreli, who received her law degree from Western Michigan University and works in the child protection unit of the Macomb County Prosecutor's office, will take Gilbert's place and become the candidate to challenge Rep. Mike Bishop, a first-term Republican.
Shkreli's statement regarding her decision to run:
As a prosecutor, I take on tough fights every day, and in the courtroom I see the failures of our Congress to address the needs of working families, whether it be access to good-paying jobs, an affordable education, or a secure retirement. We face real challenges in Michigan, and as a first-generation American of Albanian origin who worked my way through college and law school with help from student loans, I've seen a lot of those challenges in my own life. I cannot sit back and allow a broken Congress continue to ignore the needs of working families in Michigan. That's why I am running for Congress.
Gilbert told People magazine in late May that she was dropping out of the race due to a spinal injury. However, Gilbert has not formally made her exit, potentially complicating the process. Her campaign website's news page has not been updated since April 5, but Gilbert's name will nonetheless appear on the Aug. 2 primary ballot.
Once Gilbert formalizes her exit from the campaign and election officials deem her physically unfit to run, the Democratic Party can replace her on the ballot for the November general election.
Before Gilbert announced her intent to drop out, the Democratic Congressional Campaign Committee had identified the district as an "emerging race" within its Red to Blue program, which targets vulnerable Republican seats it sees as possible to flip.
The 8th District has changed substantially in recent decades thanks to redistricting, but is a historically "purple district, as Republican and Democratic presidential candidates have each won the majority of votes there in three of the last six presidential elections. A Democrat has not held its seat since current Senator Debbie Stabenow, who served in the House from 1997 to 2000 before she assumed her current office in 2001.
An earlier version of this post said Shkreli will replace Melissa Gilbert as the Democrat in the 8th District race. That is not necessarily true. Gilbert will still appear on the primary ballot, and she would have to convince the Michigan Secretary of State that she is physically unfit to run herself -- a claim Republicans are expected to challenge.