Could Michigan elections be stolen by hackers? (Answer: not very likely)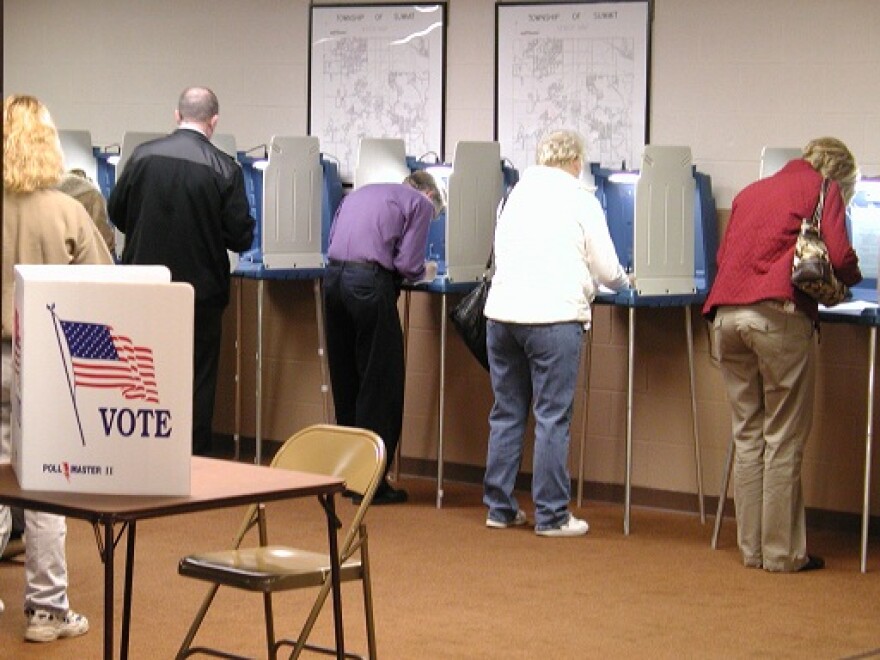 Russia has been accused of hacking into the emails of the Democratic National Committee.
So, could Russia or some other country or group hack U.S. voting machines in some states in an attempt to change an election?
The answer, according to a group of determined computer scientists featured in a recent article by Ben Wofford of Politico, is yes.
"It's well within the capabilities of a country as sophisticated as Russia," Princeton professor Andrew Appel told Wofford. "Actually, it's well within the capabilities of much less well-funded and sophisticated attackers."
Appel and other researchers says it's alarmingly easy to hack some states' Direct Recording Electronic voting machines, which rely on a touch screen voting process with no paper backup.
Were a group to launch a successful attack on those machines, there would be no way to go back and find out how people actually voted.
Luckily, in Michigan….
All those DRE's were purchased with federal grant money after the 2000 "hanging chad" debacle in Florida.
That year, thousands of punch-card ballots had to be examined by hand because so many of the chads were left partially attached.
Many states thought purely digital voting machines were the solution – no paper, no fuss, no muss – but then-Michigan Secretary of State Terri Lynn Land thought otherwise.
She used Michigan's grant money to buy optical scan machines for every county in the state. Fred Woodhams, spokesman for current Secretary of State Ruth Johnson, says the machines make it possible to completely redo an election.
"In every precinct, every voter uses a paper ballot. There is always a paper ballot to refer back to," he says.
Woodhams says after every election day, there is always a close race or two. Recounts using the paper ballots are common.
"And time and time again," says Woodhams, "it shows the incredible accuracy of the optical scan system that we use here in Michigan."
In retrospect, it looks like we owe Terri Lynn Land a great big "thank you."
There are other safeguards
That machine that sucks your ballot out of your hands is a precinct tabulator. Every election day, each machine is tested prior to the opening of the polls, to make sure it is functioning properly.
When polling is complete, election workers compare the number of votes in the polling book to the number of votes actually cast, before placing the paper ballots in containers and sealing them, and removing the memory cards from the tabulators.
In many counties, election workers drive the memory cards and the paper ballots to the city clerk.
In Oakland County, however, the results are filed from the precinct over a secure cellular phone line.
We called elections officials in the City of Detroit, Kent County, Wayne County and Macomb County. All say once they arrive, the voting results are entered into standalone computers with no Internet connection, to safeguard against the possibility of a hack AFTER polling places have closed.
Macomb County goes a step further. The computers used to compile the results of an election are kept at the Sheriff's Department.
The paper ballots are kept in city clerks' offices for 30 days for local elections such as school board, and for 22 months for state and federal elections.
DRE's are rapidly disappearing in other states – but maybe not fast enough
Election officials in other states have been replacing paperless touch screen machines for ones that have a paper trail, but this November, voters in South Carolina, Georgia, Louisiana, New Jersey, and Delaware will still be touching screens with their fingers to cast votes, with no paper backup.
Six other states use the touch screen machines in some counties, but not all.
Correction: This story has been corrected to remove a reference to the U.S. Supreme Court ruling that George W. Bush won the election against Al Gore. The Supreme Court did not actually issue such a ruling, but did halt the recount in Florida, and the high court also subsequently issued rulings which resulted in letting stand the original certification of Bush as the winner in that state.