Great Lakes Water Authority heads to bond market for the first time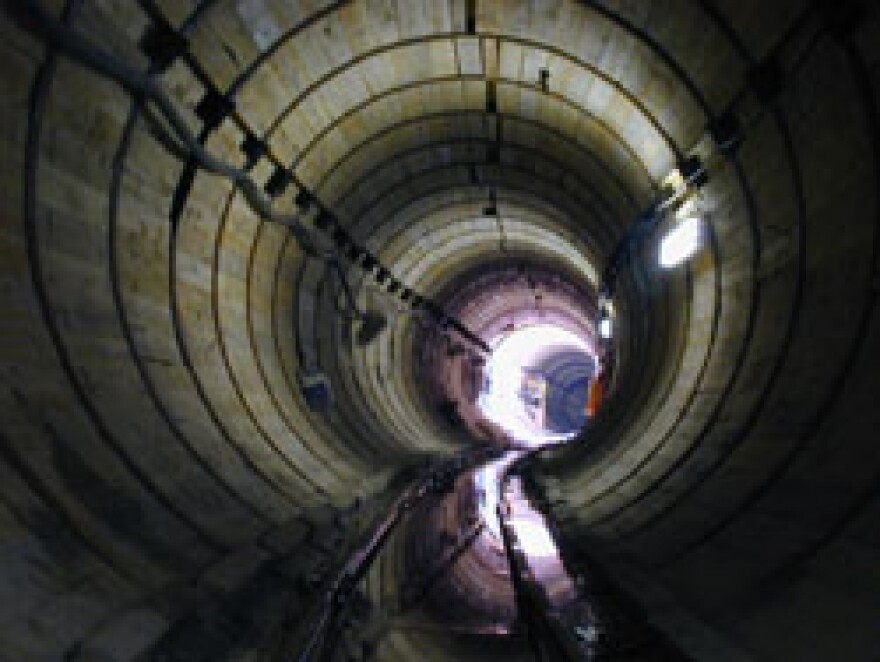 The Great Lakes Water Authority put $1.3 billion worth of bonds on the market last week.
It's the first bond offering for the new regional authority, which emerged from Detroit's bankruptcy process. It now provides wholesale water and services to millions of people across southeast Michigan.
About $1.1 billion of that will be used to refinance existing debt at a lower interest rate, says Nicolette Bateson, the GLWA's Chief Financial Officer. She says that should produce almost $310 million in savings over the life of the bonds.
"That controls our overall costs, which places less pressure on customer charges in the future," said Bateson, noting that customer communities set their own water and sewer rates based on the authority's wholesale prices.
The remaining bond money, just over $250 million, will go toward making improvements to the regional water system.
Bateson says that due to population shifts and declining consumption, that system is now over capacity. So the GLWA has decided to wind down one of its five current water treatment plants, reducing pumping capacity by about 300 million gallons per day.
"This is one of those instances where you need to invest some money to save money over the long term," Bateson said.
Other capital improvement projects will include improvements to transmission lines. The GLWA will also pass some of the money along to the Detroit Water and Sewerage Department for infrastructure improvements.
The GLWA took over water and sewer treatment plant operations from DWSD at the start of this year, as well the regional infrastructure. But DWSD continues to operate the system within Detroit city limits, and still technically retains ownership of the entire system and its assets.