Yes, we're all tired of the election, but you have to check out this voter road trip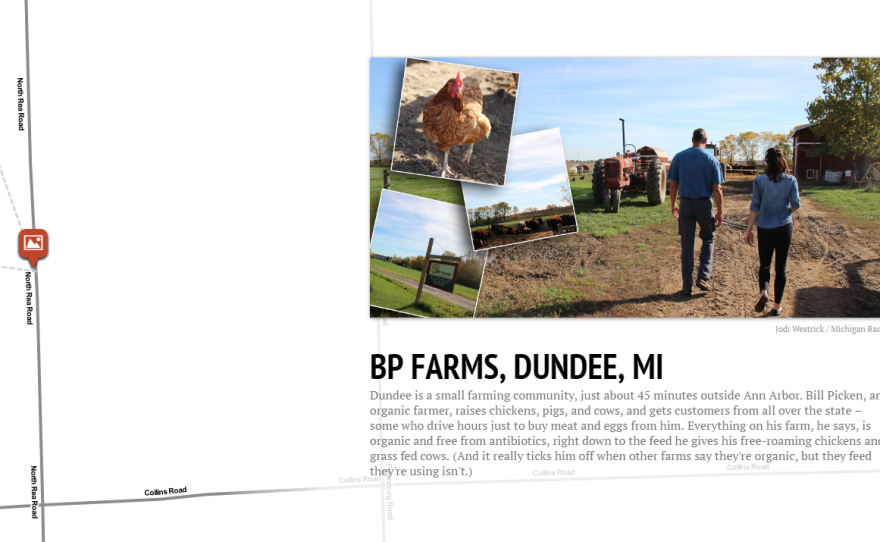 A screengrab from our 7th District Road Trip Map
Our stop at BP Farms in Dundee, MI
Jodi Westrick / Michigan Radio
So you're sick of the election.
Good news: just a few days left.
Better news: we're taking you on a road trip around a divided part of the state, where we hear from Michiganders (including an activist 8-year-old) about their own lives, and how it's shaping their perspectives on this election.
Fried pickles, grass fed beef, and some excellent coffee are included. But maybe don't eat them all at the same time.
To see a larger version of the map below, click through here.
To read and listen to Kate Well's on-air version of this story, click through here.