Michigan Legislature officially open for session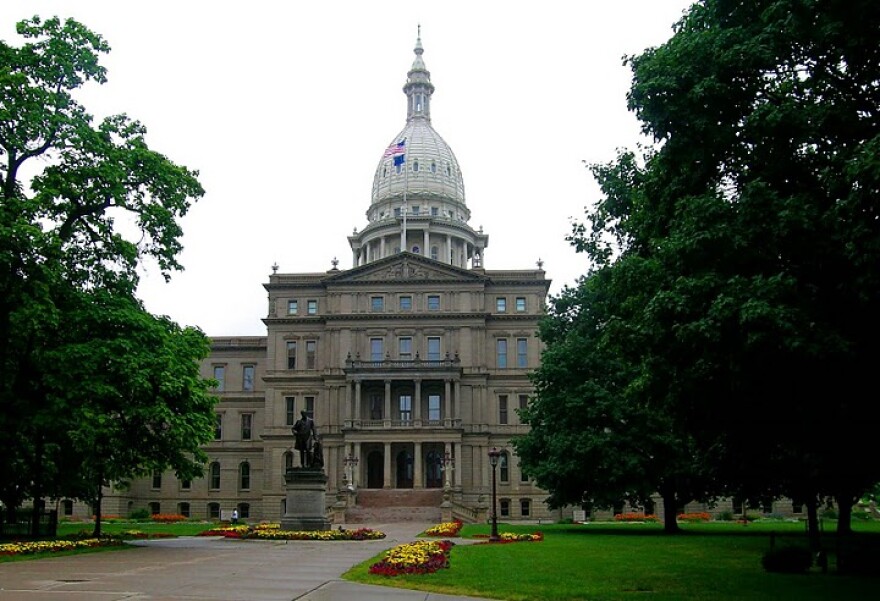 The Michigan legislature is back in session yesterday. The House of Representatives formally welcomed 42 new state representatives, chose their seats, and formally elected new Speaker of the House Tom Leonard.
Bipartisanism was Leonard's main message, and the session started in that spirit with Leonard's nomination. Democratic Leader Sam Singh seconded Leonard's nomination also urging bipartisanism during the term.
"We will undoubtedly have our differences over the next two years, but Representative Leonard and I share a commitment to this great institution, its history and its role in representing the interests of people throughout the state of Michigan," he said.
Leonard was unanimously elected.
During his speech, Leonard promised to bring civility to the House and politics. Leonard said the 2016 election was one of the most uncivil in our nation's history, from the federal to the local level.
"And I believe that over the next two years the citizens of our state not only want to see more civility in our political process, I believe that they are going to demand it," he said.
Leonard continued to urge bipartisanism. He said, "And I want each of you to know that as speaker of this House, I am committed to working with all 109 of you to solving our state's most pressing problems in your districts."
But some Democrats are already disagreeing with a bill Leonard is advocating for.
Republican legislation introduced Wednesday in the House would gradually reduce the state income tax over decades until it no longer exists.
Singh said they need to catch up on prior funding cuts before they look at tax cuts.
"I think the complete elimination of the income tax is not feasible," he said. "You cannot take that amount of revenue out of the state budget without devastating our schools, our local communities, our fire and safety, and other key institutions of this state."
Other bills introduced in the House include legislation to end daylight savings time in the state and a bill that would allow a study on the best practices for oil and gas exploration, drilling and production in residential areas.