Week in Review: Income tax bill and Republican plans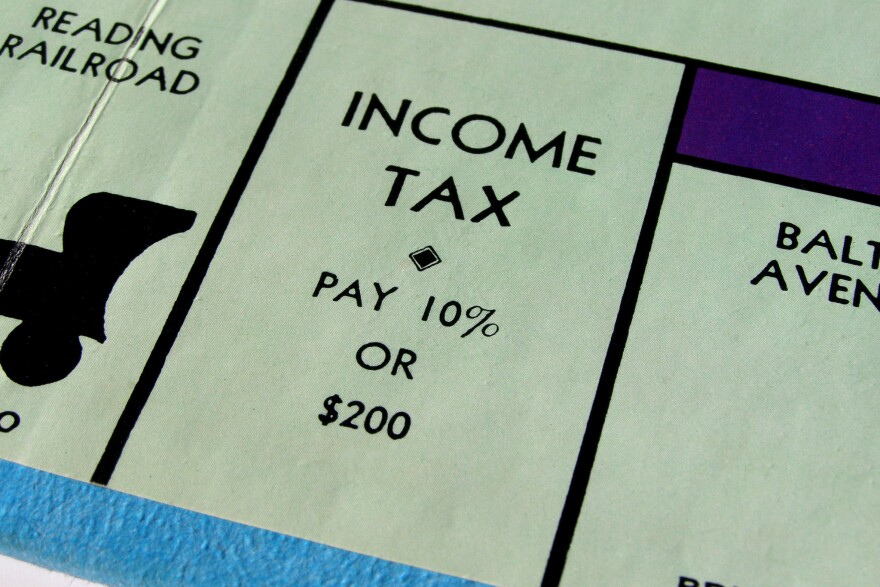 A proposal to get rid of Michigan's income tax is quickly moving along in the Legislature. This Week in Review, Weekend Edition host Rebecca Kruth and senior news analyst Jack Lessenberry talk about whether the Republican-backed bill will go all the way.
They also discuss the action plan state House Republicans rolled out this week, the state Board of Education's call to hold off closing any schools this fall, and a planned set of bills to rectify the mess at the state Unemployment Insurance Agency.
Income tax bill
A Republican-backed bill that would gradually phase out income tax in Michigan made it out of committee on a party-line vote this week.
The state treasurer and some Democratic lawmakers have warned that getting rid of the income tax would leave a $1.1 billion hole in the state budget during the first full year.
Lessenberry says a bill that reduces the income tax to nothing will not make it through the Legislature.
"But if they do pass the bill taking the [income tax] from 4.25 percent to 3.9 percent as is, I think the odds are very good that Gov. Snyder will veto it," Lessenberry said.
GOP action plan
This week, Michigan House Republicans rolled out their action plan for the next two years.
It includes lowering auto insurance costs, starting a conversation on school vouchers, expanding the Freedom of Information Act, closing the teacher retirement system to new teachers and more.
It's an ambitious list, and Lessenberry says we'll have to wait and see how much gets done.
"They'll get some of this, and some of this they won't get," he said.
State Board of Education on school closures
The state Board of Education wants Gov. Snyder's School Reform Office to call off closing any schools this fall.
The SRO says before closing a school, it would first consider whether that would lead to "unreasonable hardship" in the community. The Board voted 6-1 this week that no schools should be closed because it's not clear what "unreasonable hardship" means.
Lessenberry says this back and forth overshadows a bigger problem.
"We have to address a much deeper issue, which is how to educate students, especially in disadvantaged and impoverished districts," he said.
Bills to clean up UIA mess
Democrats in Lansing say they're going to introduce legislation to rectify the mess at the state's Unemployment Insurance Agency.
Senate majority leader Jim Ananich says the thousands of people who had wages garnished after being wrongly accused of unemployment fraud should get their money back, with interest.
Bills or no bills, Lessenberry says this scandal is going to be with us "for quite some time."
"You have 20,000 people who were improperly charged with unemployment fraud. These are by and large poor people without a lot of friends in high places, so it didn't get the attention another scandal would've gotten,' he said.