After early morning vote, income tax cut dies in the House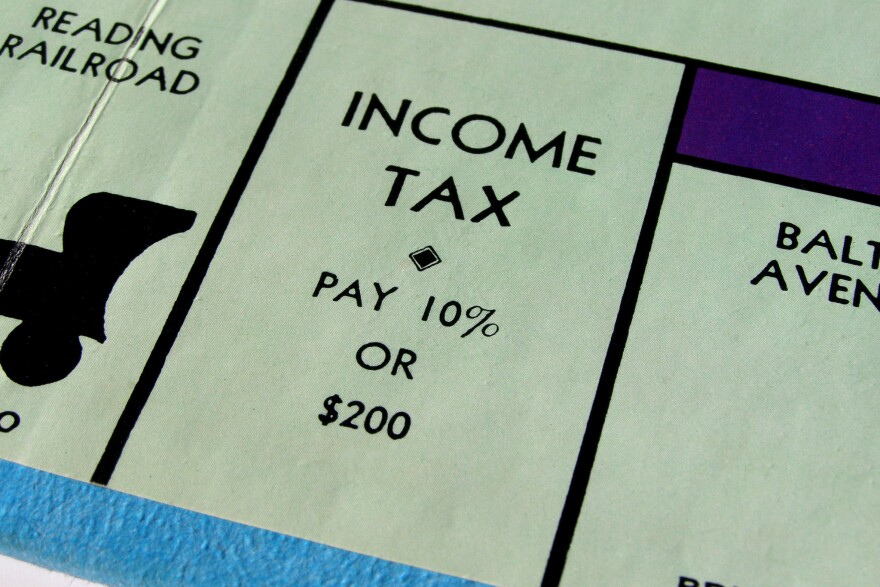 In the first vote of the session, Republican leaders in the state House came up short.
In the wee hours of Thursday morning, the House took a roll call vote on legislation that would roll back the state income tax.
It was significantly different from its first iteration, but Republican leaders still couldn't shore up enough votes to gain the majority.
Speaker Tom Leonard, R-DeWitt Township, was a major advocate for the tax cut. He said he put the bill up for a vote, even though he knew it would fail because, "I had an overwhelming majority in my caucus that wanted to let the world know where they stood in terms of defending tax payers in the state."
The original version of the legislation called for a drastic cut in the state income tax and gradual phase out over 40 years. Revised versions got rid of the phase out and called for a decrease in the state tax from 4.25 percent to 3.9 percent over four years. In a final amendment added late Wednesday, there would also be a trigger in place that would pause the rollback if the rainy day fund went below one-billion dollars.
But that was not enough to convince a majority of the House.
House Democratic leader Sam Singh said their party looks forward to having more conversations about potential tax cuts, but there wasn't enough discussion before this bill.
"Unfortunately this partisan only approach was going to break our budget," he said. "Obviously the governor had said that and others. So we look forward to really looking for a real tax cut for real working families."
The tax cut faced harsh criticism from Democrats as well as Republicans, in and out of the House. Senate Majority Leader Arlan Meekhof has been lukewarm at best toward previous iterations of the legislation. Governor Rick Snyder publicly chastised the Republican leaders.
The criticism included lack of a plan for how to make up for the billions of dollars in lost revenue from the general fund. There were also accusations on the House floor before the vote that the tax cut was aimed primarily at helping the wealthy and it would do little for the working families it said it was aimed at helping.
But in spite of the loss, Leonard defended his skills as a leader and said they still have a lot of other work to do.
"We go on, we work on the budget for the next three or four months and we pick up the next big agenda item and go for it," he said. "This is not going to stop us, we're going to continue to tackle big issues."