The Detroit Journalism Cooperative is an integrated community media network providing insight on the issues facing Detroit. It features two radio stations, an online magazine, five ethnic newspapers, and a public television station-- All working together to tell the story of Detroit.The DJC includes Michigan Radio, Bridge Magazine, Detroit Public Television, WDET, and New Michigan Media. To see all the stories produced for the DJC, visit The Intersection website.Scroll below to see DJC stories from Michigan Radio and other selected stories from our partners.
Duggan: Despite pension woes, Detroit on track to escape state oversight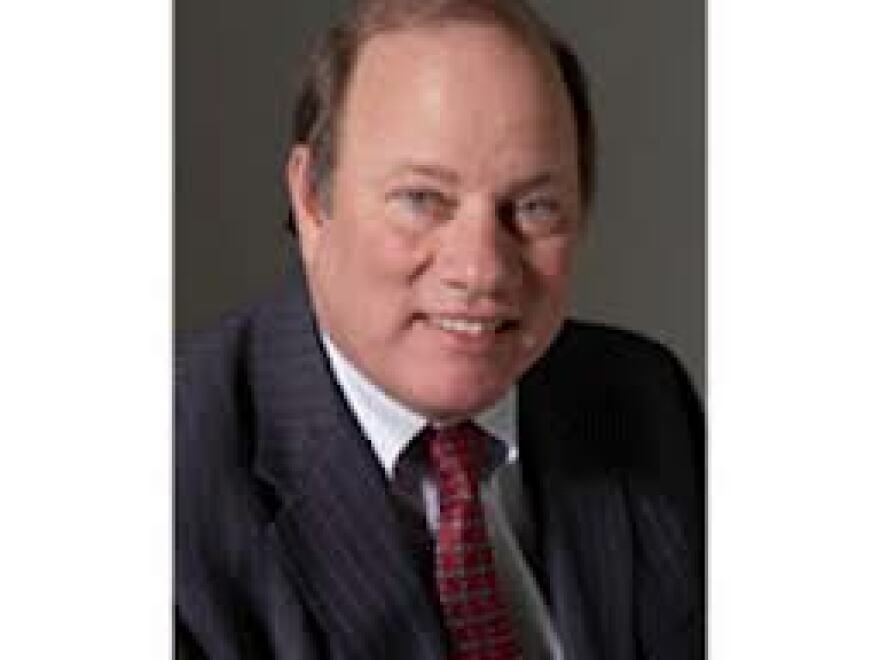 Detroit is still on track to exit state financial oversight next year, despite having to make unexpected pension payouts out of its annual budgets.
That's what Mayor Mike Duggan told the City Council at a preview of his proposed 2017-18 budget on Thursday.
The pension liabilities are not included in the city's bankruptcy-court mandated plan of adjustment—something Duggan says was "concealed" from him by former emergency manager Kevyn Orr during the bankruptcy.
Orr's team used overly-optimistic assumptions that made Detroit's future pension payouts look artificially low, Duggan said. More realistic projections suggest the city will have to pay out $100 million more in pensions by 2024.
"While our revenues are in good shape and as people move back, and people are paying their taxes, we can't count on producing enough new revenue to have a $100 million leap by 2024," Duggan told the Council.
To cover the shortfall, "We will be proposing essentially, from 2016-2023, $335 million more toward pensions than we signed up for in the plan of adjustment."
Duggan is now proposing a retiree protection fund ordinance, a dedicated account to ensure those payouts. He wants the Council to set aside an additional $50 million this year.
Duggan is optimistic that the state-appointed financial review commission, which still has final say over Detroit's budgets, will consider that a "responsible approach," and release Detroit from financial oversight at the soonest possible date early next year.
Despite looking at a tight budget with "not a lot of cushion," Duggan says this one is balanced.
After a post-bankruptcy pay bump, Detroit police are drawing more recruits and putting more officers on the street, Duggan said. He's opting not to fill some vacant positions in the city's fire department, but wants more money for equipment and building upgrades, and pay raises for EMTs.
Duggan says there are actually "significant budget increases" in two somewhat surprising places—the city's recreation and planning departments.
Duggan says the city is working with the Detroit Public Schools to bring full recreation center programming to 10 schools, including summer camps for kids.
And he wants to add 19 "neighborhood planners" who will work to foster re-development in neighborhoods through the $30 million Detroit Strategic Neighborhood Fund.
"We want to make the case to get a lot more of that investment in a lot more neighborhoods. That means we need to have real plans, if we're going to go to philanthropic organizations, business investors and the like," Duggan said. "For too long, neighborhoods haven't had anyone to talk to, to plan together."
That drew a pointed suggestion from Council member Janee Ayers, who said she hoped the city would focus on recruiting planners with strong ties to Detroit.
The department's current staff has some "great ideas," Ayers said. But "Detroit is a place of its own. And it's one thing to come from somewhere else, but it's another thing to be from here and understand how the people operate, and what we think about our neighborhoods."
Duggan said he agreed "100%" with that suggestion.
As a condition of its bankruptcy agreement, Detroit now has to submit four-year budget plans. The Council and Mayor need to sign off on the plans by March 23, and submit them to the financial review commission for final approval.