Political roundup: Draft budget pulls from drinking water protections to make room for tax cuts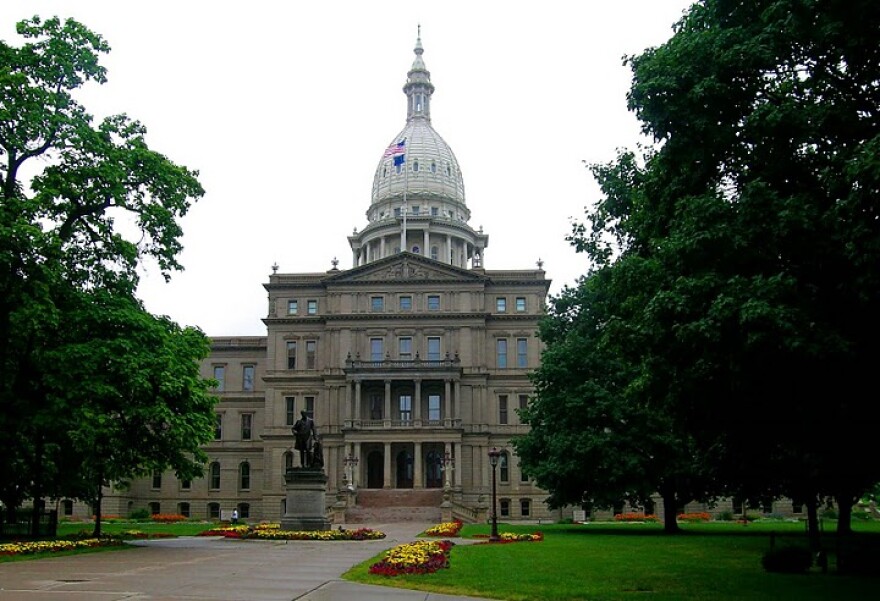 An increase in money for the private firm that's providing food for state prisoners and some cuts to water protection are a couple of the things making their way through the Michigan Legislature.
As we do every Friday, Stateside spoke with Ken Sikkema, senior policy fellow with Public Sector Consultants and the former Republican majority leader in the state Senate and Vicki Barnett, a former mayor of Farmington Hills and a former Democratic legislator in the House.
The Detroit Free Press reported the Florida-based prison food service provider Trinity Services Group was hit with nearly $2.5 million in contract penalties for inadequate staffing levels and other problems. A House budget subcommittee approved a $4 million increase for Trinity.
Sikkema explained that the increase sounded bad, but the contract is decent. It's a three-year contract, with modest increases for inflation, and penalties if they don't make certain metrics. The $4 million increase is due to inflation.
Barnett said that she didn't see the value in using private contractors because there have been more problems since switching, like using corrections officers to serve food. She also noted that private contractors don't buy from Michigan venders, so it costs local businesses money too.
House and Senate subcommittees approved budget proposals that cut Governor Rick Snyder's proposed funding for the Department of Environmental Quality. One cut was nearly $15 million for addressing contaminated sites around the state, and another $2.6 million cut has been proposed from enforcement of the Safe Drinking Water Act, as it pertains to lead in drinking water.
This cut is a result of both the House and the Senate trying to find savings, Sikkema said. Given what happened in Flint, Sikkema thinks Republicans are in a difficult spot trying to defend cuts to drinking water protection.
"But they're looking for money for a tax cut," he said.
Barnett said they've found elevated levels of lead and copper in Birmingham and other Oakland County school districts, and said contaminated water is a problem throughout the state.
"I don't know how the legislature can defend cost cutting in these particular programs," she said.
For the full conversation, listen above.
(Subscribe to the Stateside podcast on iTunes, Google Play, or with this RSS link)