"We deserve better from our state," says Democratic candidate for governor Gretchen Whitmer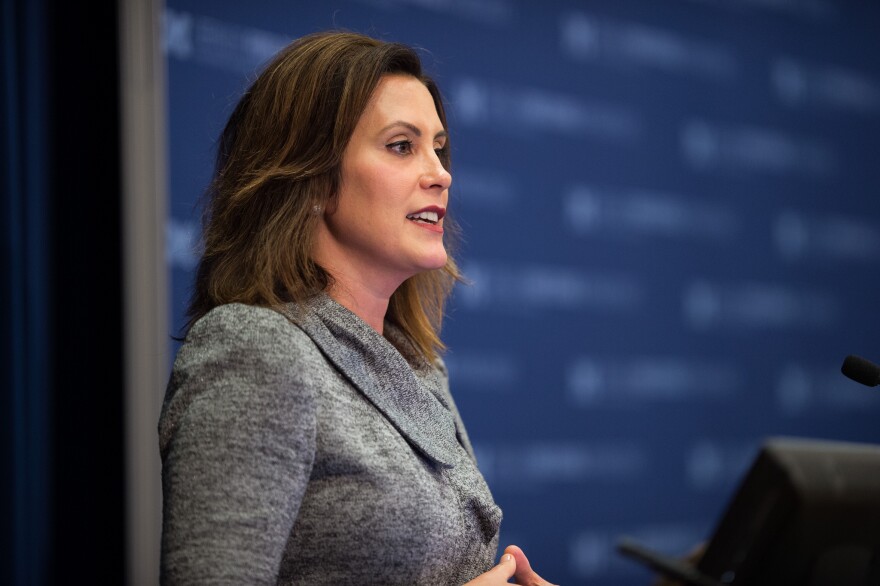 Flint Congressman Dan Kildee's decision to stay out of the Democratic race for Michigan's governor makes the field a little less crowded, but there's still competition for a spot on next year's ballot.
Last week, Stateside spoke with Democratic candidate Dr. Abdul El-Sayed, the former head of the Detroit Health Department.
Today, Gretchen Whitmer joined the show. Whitmer served for 14 years in the Michigan House and Senate, including four years as Senate Minority Leader. She was the interim prosecutor for Ingham County during the last half of 2016. She kicked off this year by announcing her run for governor in 2018.
According to Whitmer, people have been recruiting her to run for governor since 2014, but she wanted to fill out her term in the Michigan Senate. She said her decision to run now was both political and personal.
"Right now, as a result of the last election, as a result of all of the tough, bad decisions that have been made at the state capital, there was no question in my mind that we deserve better from our state," Whitmer said. "My daughters are both in high school this year, and I'll tell you I want them to want to stay in Michigan. I want them to have opportunities in Michigan, and I want that for every kid in this state. And we've got a lot of work to do on all those fronts."
Listen to the full interview above to hear what Whitmer's top priorities would be as governor, what sets her apart from other candidates, and what veto promise she is making on the campaign trail.
(Subscribe to the Stateside podcast on iTunes, Google Play, or with this RSS link)