As state lawmakers get back to work, auto insurance and pension reform top the agenda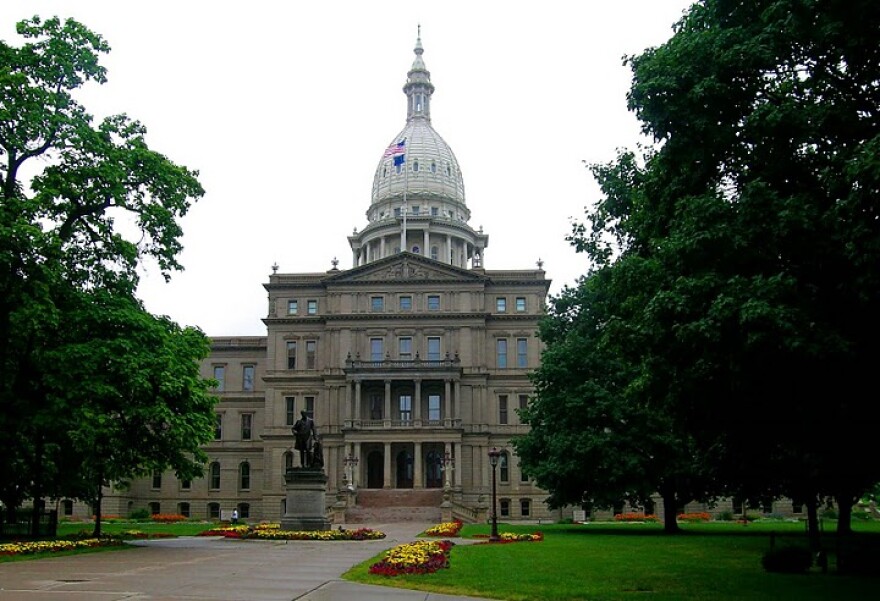 Michigan's schoolkids made their way back to classrooms Tuesday for the start of a new school year.
Today, it's our state lawmakers' turn. They're back in Lansing for the first day of the fall session.
Zach Gorchow, editor of Gongwer News Service, and Rick Pluta, Michigan Radio's Lansing Bureau Chief, joined Stateside today to explain what's on the agenda.
To start, each stated what he believes will be the number-one issue during the fall session:
"I think you've got to go with auto insurance," Gorchow said. "I don't know that anything will necessarily happen, but I think that's where most of the focus and attention is going to be from the legislative leadership, the mayor of Detroit, and the huge phalanx of interest groups."
Pluta said he agrees with Gorchow.
"Some kind of an auto no-fault overhaul, especially as it pertains to Michigan's unlimited medical benefits, has been the holy grail of Republican policymaking for as long as I have covered this place, and about as difficult to attain," Pluta said. "The game changer possibly being, in this case, the full engagement of the mayor of Detroit, where, you know, Mike Duggan just needs to bring down auto insurance rates if he's going to get people to live in the city and acknowledge living in the city…"
For the full conversation, listen above.
(Subscribe to the Stateside podcast on iTunes, Google Play, or with this RSS link)