At Mackinac Republican Leadership Conference, Trump support widespread but varied in tone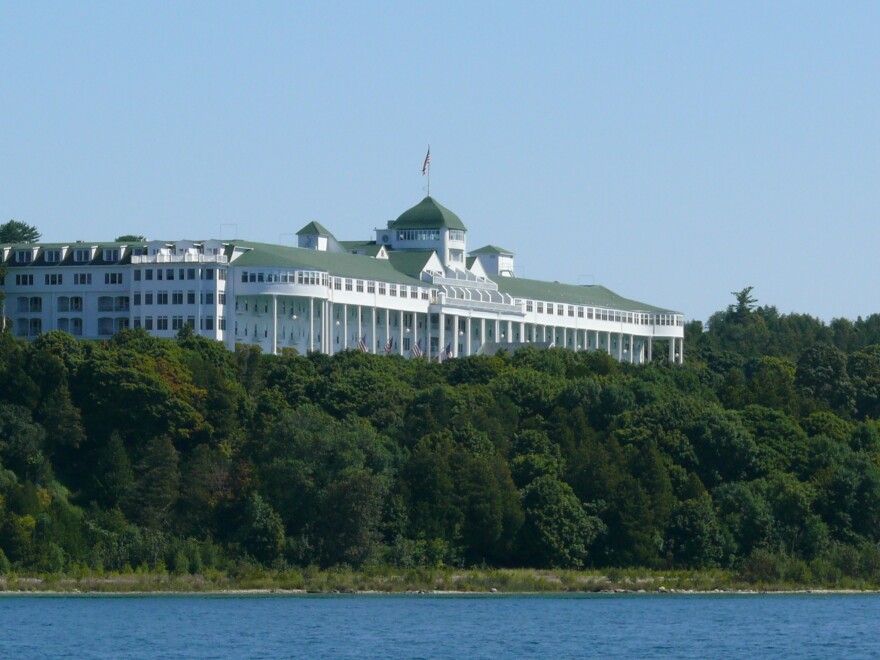 Michigan Republicans met on Mackinac Island this weekend for the Mackinac Republican Leadership Conference.
Zoe Clark and Rick Pluta, Michigan Radio's It's Just Politics team, were there and they joined Stateside today to dig into what happened on the island.
"Officially and unofficially, it is a place for Republicans who have the interest and the means to make it up to Mackinac to show up, to network, to strategize, to fundraise, and to party," Pluta said. "All of those things did indeed happen."
Listen above to hear what Republicans on the island said about President Trump and his impact on the party's brand.
You'll also learn which GOP Senate hopefuls could have the best chance to unseat Senator Debbie Stabenow, and why Attorney General and candidate for governor Bill Schuette was especially popular on the island. Hint: that popularity was only partially due to Schuette's Scoop Shop.
(Subscribe to the Stateside podcast on iTunes, Google Play, or with this RSS link)