Political roundup: Proposal A plays into Senate plan to send local millage funds to charter schools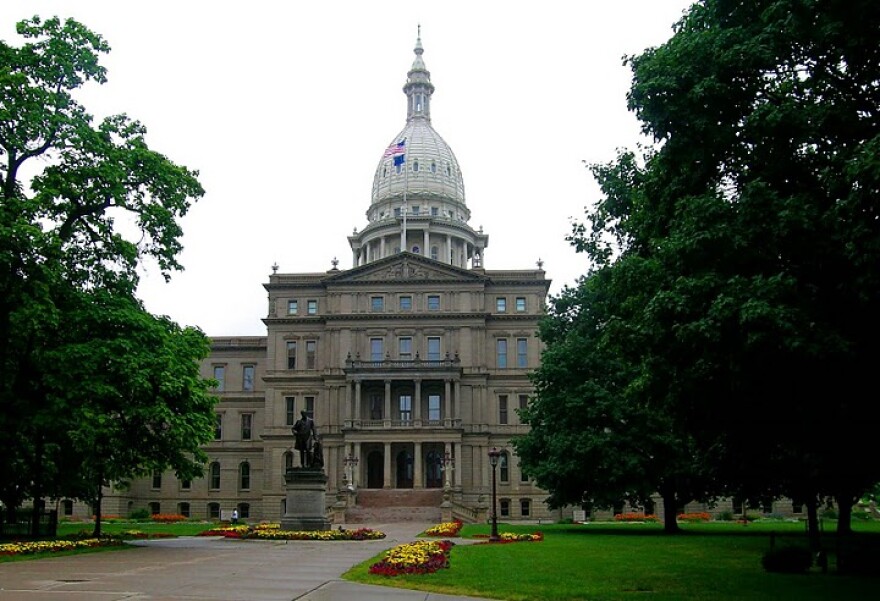 The Michigan Senate has approved a plan to give local tax dollars to charter schools. It would require any millage for intermediate school districts to be distributed to both public schools and privately-owned charter schools. Four Republican Senators voted against this, as did all of the Democrats.
As part of its weekly political roundup, Stateside broke down the issue with Ken Sikkema, a senior policy fellow with Public Sector Consultants and a former Republican majority leader, and Vicki Barnett, a former mayor of Farmington Hills and a former Democratic legislator.
Barnett: "First of all, I don't like the whole bill. And it opens up a question if those schools were not listed as part of the millage, when the voters voted on the millage, they intended the money to go where the millage said it was going to go. So it opens up some lawsuits over there.
But I want to be very clear: public schools in Michigan include charter schools. And the way that these public schools academies get around this private issue – so there are no 'publicly chartered' private schools in Michigan – the way they get around it is they have publicly chartered schools through a chartering organization, but then they hire a for-profit private company to run and manage those schools. So this money would indirectly go to for-profit organizations through this crazy, what The Atlantic calls the 'wild west' of public education in the state of Michigan."
Sikkema: "I think it's important to point out, and Vicki already mentioned this, that charter schools are public schools. They're not private schools. And the Republican view is if they're public schools, which they are, and public schools are allowed to get these enhancement millages with some restrictions locally, then charter schools, ergo, should benefit from that just like more traditional public schools."
Now, it's a little bit more complicated than that in the sense that these enhancement millages were part of Proposal A, which was a school finance reform. And it's our current system, but it was put in place 24 years ago. I think the real fundamental problem isn't this per se, it's that the current school finance system in Michigan, frankly, is an old design facing a new environment. These enhancement millages, these local millages you're talking about, they were designed before charter schools even showed up in Michigan and before they were authorized. So it's really kind of an old design trying to fit a new model, and it's not going to work."
Listen above for the full conversation.
(Subscribe to the Stateside podcast on iTunes, Google Play, or with this RSS link)