Conyers rapidly losing allies, but lawyer says hospitalized Congressman has no plans to resign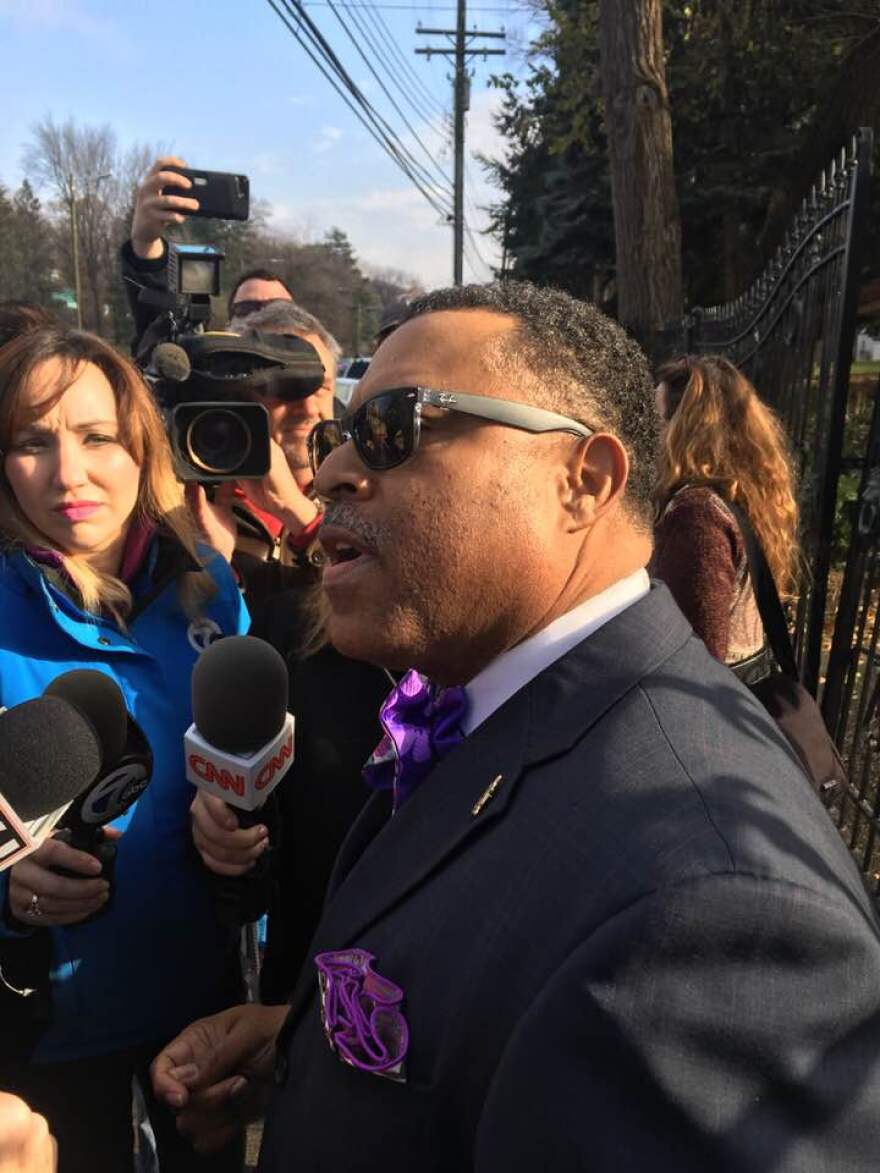 Detroit Congressman John Conyers faces a growing number of sexual harassment allegations, and is currently in the hospital.
But his lawyer says we shouldn't expect him to resign anytime soon.
Fellow politicians are "not going to decide his fate," attorney Arnold Reed told reporters outside the Conyers family's Detroit home Thursday. "It's the people, the good people where we're standing now, in this district, that said 'Yeah, we want John Conyers to represent us.'"
Reed says it shouldn't matter that four ex-staffers have now accused Conyers of sexual harassment. And he says fellow members of Congress, now including House Minority Leader Nancy Pelosi and three fellow Michigan Democrats,are being hypocritical with their calls for Conyers to step down.
"She [Pelosi] hasn't called on [Minnesota Senator] Al Franken to resign," Reed said. "He has five of these [sexual harassment] complaints. She's going to have to explain the discernible difference between [Franken] and Congressman Conyers."
Reed says Conyers "absolutely" continues to deny all the allegations against him, suggesting they've been engineered by unspecified political rivals. "Any sexual harassment needs to be punished, if found responsible," he said. "And these are mere allegations."
The 88-year-old Conyers, now the longest-serving member of Congress, is currently in a Detroit-area hospital for "tremendous stress," according to Reed.
He did not give a further update on Conyers' health Thursday afternoon, but said the congressman's health, and his family's well-being, are his biggest concerns right now.