Conyers leaves a complicated history; race to replace him could draw a crowd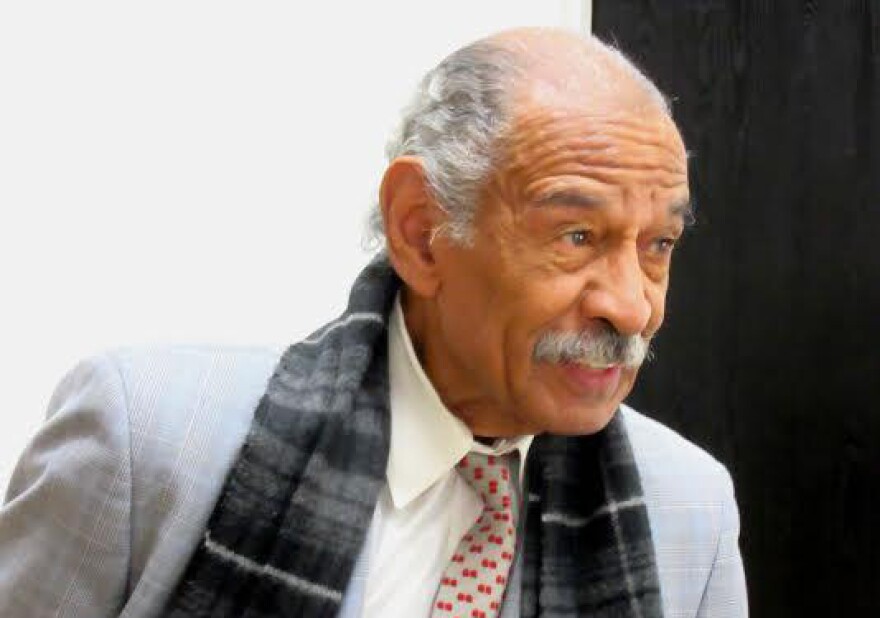 Retiring Detroit Congressman John Conyers leaves behind a "rich legacy" with some "significant blemishes."
And that entire legacy will likely be an important mold for whoever replaces him, according to Detroit historian and author Ken Coleman.
But that successor will also represent a very different district than the one Conyers represented for most of his nearly 53 years in office.
Conyers was first elected to Congress in 1964, by fewer than 50 votes. Coleman says he quickly established himself as a champion of civil rights and other issues of racial and social justice, and a challenger to abuses of presidential power.
But Conyers was also dogged by a sense that he'd "stayed too long" in Congress as early as the 1990s, Coleman said. And the multiple allegations of sexual harassment that preceded his sudden resignation this week "will be included in his biography."
"So it's a complicated history, but I think no question, on balance John Conyers will leave a strong legacy for the people he served, his constituents," Coleman said.
Coleman predicts there will likely be a number of "big name" challengers vying to replace Conyers in Michigan's 13th Congressional District. Gov. Snyder will need to call a special election to fill the now-vacant seat.
The 13th district is still a majority African-American district. But it's no longer a majority Detroit district, and now encompasses wide swaths of western Wayne County.
Coleman says that could make for a crowded and unpredictable race. "It will be interesting to see whether or not someone surfaces from Detroit that enough people can get behind to offset the other challengers from Detroit," he said. "And I suspect there will be challengers from western Wayne as well."
Conyers made his pick to succeed him known when he announced his retirement this week on Detroit's Mildred Gaddis Show.
Conyers said he had faith his legacy would be carried on by his two children, "especially my oldest boy, John Conyers III, who incidentally I endorse to replace me in my seat in Congress."
Conyers III, 27, is a self-described "multi-discipline consultant … committed to melding community engagement, entertainment and politics."
Conyers' great-nephew, Detroit State Sen. Ian Conyers, 29, also told The New York Times he intends to run for that seat.