Political roundup: Legalizing pot now won't keep Democrats from the polls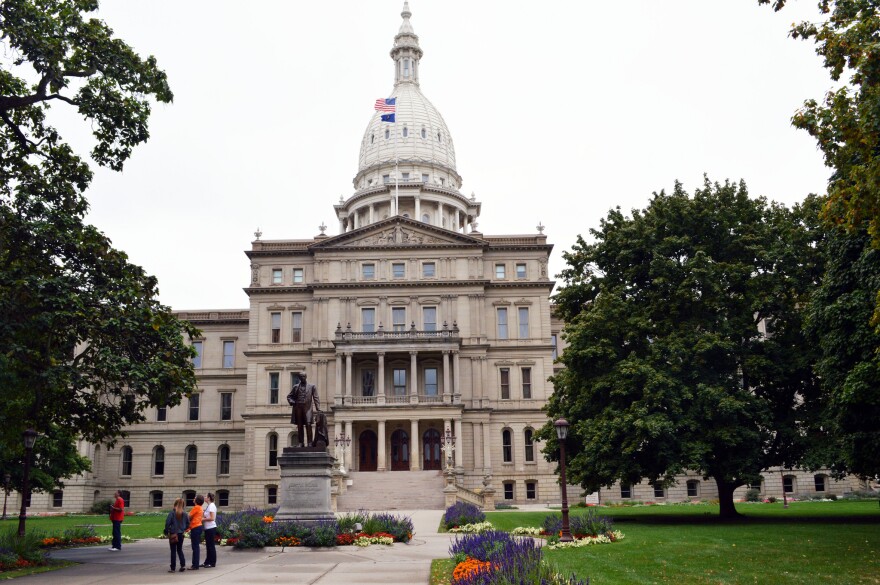 It appears legalizing marijuana for recreational use will be on the ballot in November. If the polls are correct, more than 60 percent of voters are okay with recreational use of pot.
Meanwhile, standards for an election recount may be changing after Green Party candidate Jill Stein successfully requested a recount in the state after the 2016 election. Legislation would require a candidate to prove they have a reasonable chance at winning before getting a recount.
Ken Sikkema, senior policy fellow with Public Sector Consultants and the former Republican majority leader in the state Senate, and Vicki Barnett, former mayor of Farmington Hills and a former Democratic legislator, joined Stateside today to discuss the wisdom behind a possible Republican effort to pass marijuana legalization in the state Legislature to avoid a Democratic wave at the polls, as well as whether the recount process works as it is, or if it's in need of a change.
Listen above.
Ken Sikkema and Vicki Barnett join Stateside every Friday to break down the week's political news.
(Subscribe to the Stateside podcast on iTunes, Google Play, or with this RSS link)