Political roundup: Michigan's gerrymandering problem, an under-the-radar Senate primary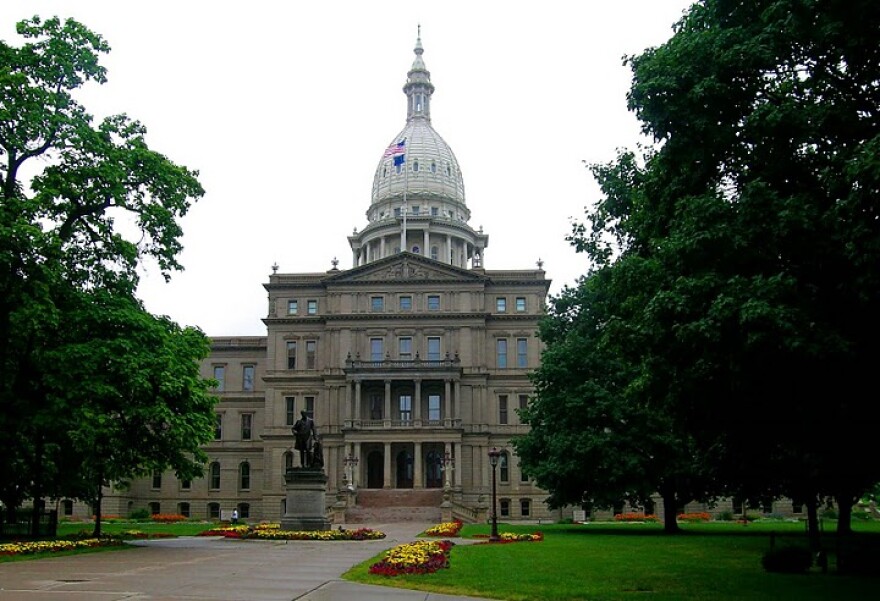 Emails have emerged in a federal lawsuit which suggest Michigan Republicans gerrymandered congressional districts despite years of claims the lines were drawn without political bias.
Journalists Joel Kurth and Lindsay VanHulle broke the story for Bridge Magazine.
One email from a GOP staffer, according to the article, bragged about cramming "Dem garbage" into four southeast Michigan Congressional districts. In another, a longtime Michigan Chamber of Commerce executive predicts the maps will keep Republicans in power for years.
Ken Sikkema is Senior Policy Fellow with Public Sector Consultants and the former Republican majority leader in the state senate. Vicki Barnett is a former Mayor of Farmington Hills and a former Democratic legislator.
Sikkema and Barnett joined Stateside's Lester Graham to discuss their reactions to these emails.
According to Sikkema, the emails confirm that redistricting is by and large a political endeavor, but he said he has reservations about a constitutional amendment to create an independent redistricting commission.
"I think it should be political in the sense that making laws are [sic] political, and people are then accountable to the voters at the ballot box," Sikkema said. "So I don't look at redistricting any different then I look at, you know, passing laws in the first place."
Barnett said redistricting is a political endeavor, but that it's become more partisan than ever, and it shouldn't be that way.
"To say that you can hold your legislators accountable if you don't like the way that the district is drawn is ridiculous, because the district was already drawn to not hold your legislators accountable by virtue of the fact that their district has been drawn to protect them and their political agenda."
In November, Michiganders will vote on a constitutional amendment that would create an independent redistricting commission. Barnett said the other option for solving the state's gerrymandering problem is through legislative actions.
Listen above to hear the full conversation, including discussion of a race between Republican Senate candidates John James and Sandy Pensler that's been largely been flying under the radar.
Ken Sikkema and Vicki Barnett join Stateside every Friday to break down the week's political news.
This post was written by Stateside production assistant Sophie Sherry.
(Subscribe to the Stateside podcast on iTunes, Google Play, or with this RSS link)