Stateside: A surprise write-in campaign; Detroit rockers MC5; Coast Guard clashes with union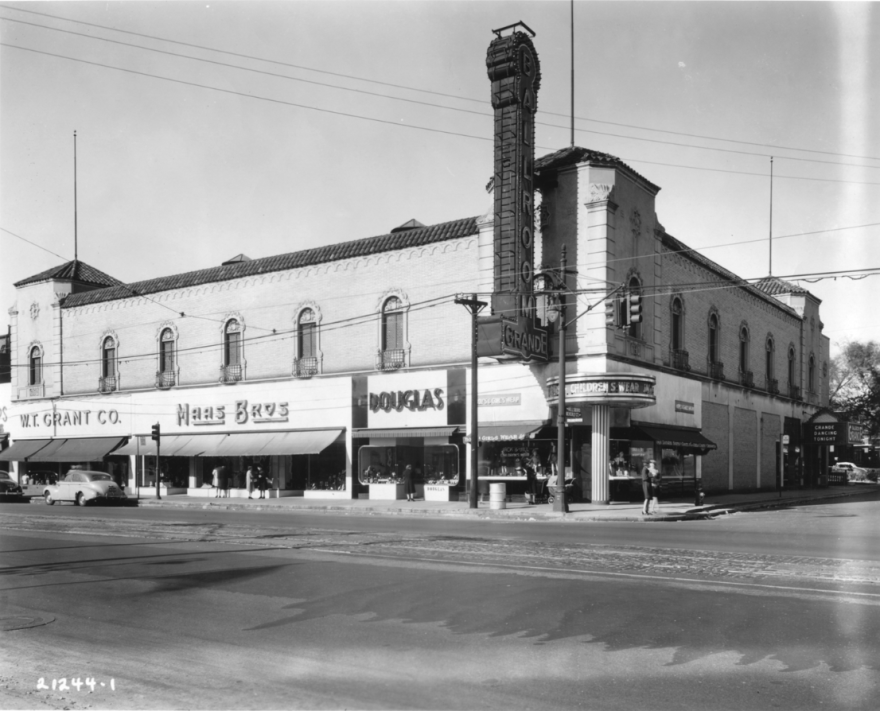 Today on Stateside, a Democratic party leader in Detroit reponds to recent news that Detroit City Council President Brenda Jones will be running as a write-in candidate against Democrat Rashida Tlaib in the race to represent the 13th District. Plus, we explore the history of MC5, one of the most well-known rock bands to come out of Detroit, on the 50th anniversary of their iconic live album recording.
Listen to the full show above or find individual segments below.
"It's crazy." 13th District Democratic leader reacts to Brenda Jones' write-in campaign.
20181030_SS_Kinloch_Jones_Write_in_candidate.mp3
Stateside's conversation with Jonathan Kinloch
Jonathan Kinloch is chairman of the 13th Congressional District Democratic Party organization. He weighs in on Detroit City Council President Brenda Jones's recent decision to run as a write-in candidate against Democrat Rashida Tlaib in the race to represent Michigan's 13th District in Washington.
Coast Guard to lake pilots: Honor picket lines at your own risk
20181030_SS_Horan_Toledo_Dock_Workers.mp3
Joey Horan reports on the labor dispute between Toledo dock workers and their employer
This summer, the United States Coast Guard reversed a longstanding policy that directly intervened in a local labor dispute between Toledo dock workers and their employer, Midwest Terminals. Stateside's Joey Horan brings us a story about how this decision could have long-term effects for unions working on the Great Lakes.
Marking the 50th anniversary of MC5's legendary live album recording at the Grande Ballroom
20181030_SS_Detroit_Music_MC5.mp3
Stateside's conversation with Paul Young
Paul Young is the founder and publisher of Detroit Music Magazine. He tells us about MC5, a Detroit-based rock band, which he says is one of the most infamous and celebrated groups in the history of the city's music scene.

Arts and culture coverage is supported in part by an award from the Michigan Council for Arts and Cultural Affairs.
6th District candidates talk healthcare, gun control, federal deficit
20181030_ss_6th_district_both.mp3
Stateside's conversations with Republican Congressman Fred Upton and his Democratic opponent Matt Longjohn
Congressman Fred Upton (R) serves the 6th Congressional District in southwest Michigan. This November, he's running for a 17th term in Congress. He talked to Stateside about his thoughts on the Trump administration, the nation's ballooning deficit, and why he's running for another term in office.
Matt Longjohn (D) is Upton's Democratic opponent for Michigan's 6th Congressional District. He joined Stateside to talk about what qualifies him for office, which legislative issues he believes need the most attention at the federal level, and what he would do for his district if elected to office.
Voter voices: moral issues matter, so does access to water
20181030_SS_Voter_Voices_12.mp3
Listen to hear what's on voters' minds
We've been sending reporters and producers across the state to ask people two questions: What are the most important issues for you as a Michigan voter? What concerns you most about our political climate right now? Today, we hear from two voters, one from Adrian and one from Hamtramck.
The birds of Beelzebub
20181030_SS_Stackhouse_Ghost_Story.mp3
Dwight "Skip" Stackhouse shares a story about the netherworld
From now until Halloween, we're bringing you creepy, spooky, and haunting stories. Today, Detroit-based author, and member of the Secret Society of Twisted Storytellers, Dwight "Skip" Stackhouse tells us about his encounter with the netherworld as a minister with the Jehovah's Witnesses.
(Subscribe to Stateside on iTunes, Google Play, or with this RSS link)