Where to find the major parties and candidates on election night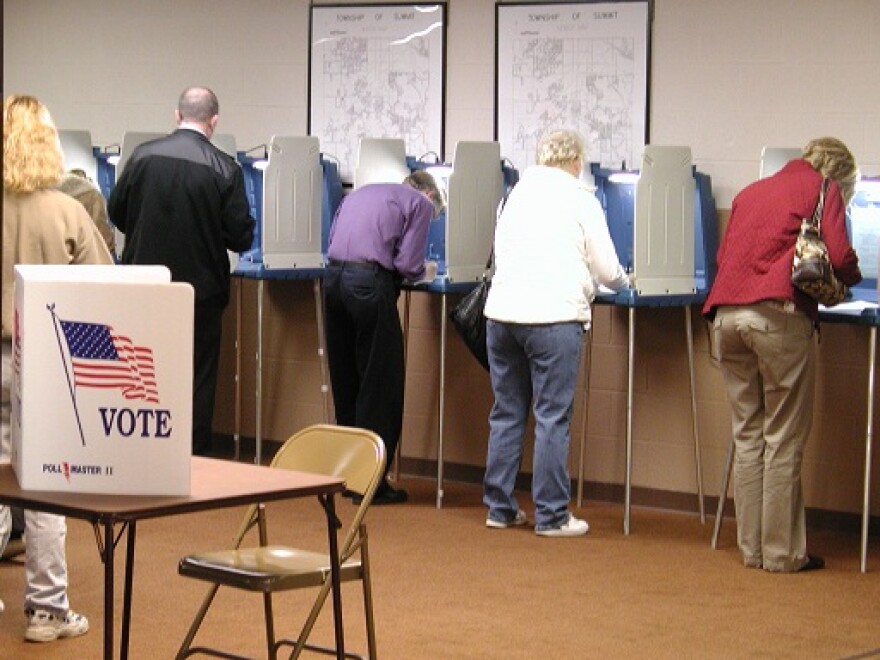 The midterm election is Tuesday, and there's a lot at stake for both major parties, including races for governor, attorney general, and more races that are all without an incumbent.
Neither party is slowing down their efforts to get out the vote ahead of the election. Both have events for candidates planned right up until final election night watch parties.
Tony Zammit is the deputy communications director for the Michigan Republican Party. He says they're feeling confident.
"We're seeing tremendous momentum behind the ticket right now," he says.
Brandon Dillon is the chair of the Michigan Democratic Party. He says they've run good campaigns.
"We've got great candidates and we're just going to do everything we can to get out the vote. I think if we do that, we'll have a good night," he says.
Democrats at the top of the ticket and their supporters will be in Detroit at the Motor City Casino.
Republicans will host a watch party in Lansing at the downtown Lansing Center. Both events are open to the public.
The polls are open from 7 a.m. to 8 p.m. on Tuesday.