Michigan's Lame Duck legislative session nears end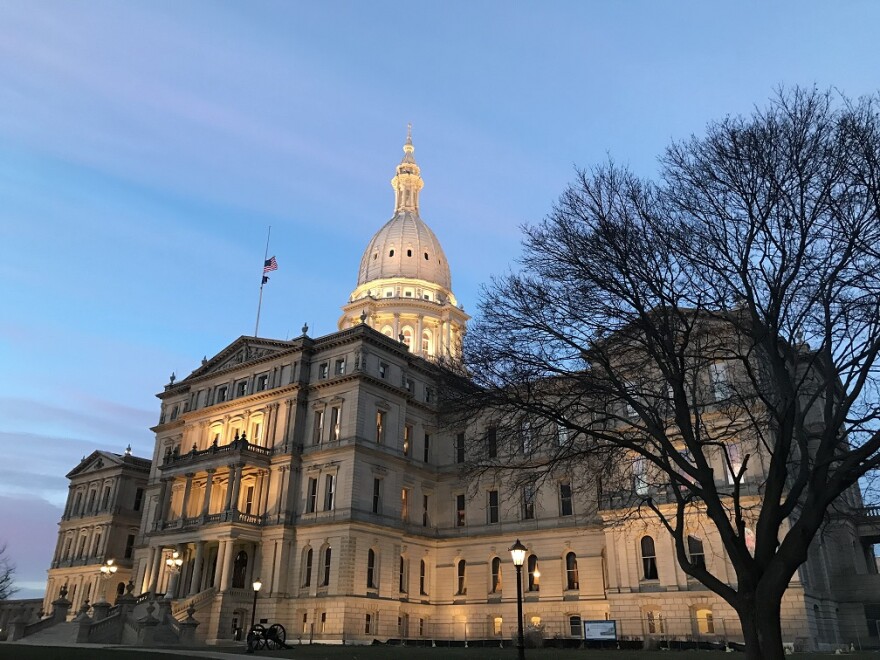 The Legislature's lame duck session ends Thursday. And maybe not a moment too soon for many state lawmakers struggling to make it to the final gavel.
The hectic pace and late hours appear to be catching up with state lawmakers.
An exchange during a Thursday morning committee meeting between State Sen. Mike Kowall (R-White Lake) and State Rep. Vanessa Guerra (D-Saginaw) over some complicated legislation says it all.
"So my first question is…" started Guerra, before she was interrupted by Kowall.
"Be gentle with me, we were up late last night," Kowall asked.
"Be gentle with me," Guerra responded. Referring to the bills on the table, she said, "We just got these at 10:38 last night."
Lame duck is all about late nights, changing language in bills and controversial legislation that state lawmakers put off until after the November election.
For example, legislation passed by the Senate that would take away campaign finance oversight from Michigan's secretary of state and give it to a bipartisan commission.
The legislation was part of pack of bills Republicans introduced after the election where Democrats won Michigan's governor's, attorney general's and secretary of state races. Democrats accused Republicans of a lame duck power grab.
The fate of the other bills is still to be decided. But the bipartisan election bill is dead.
The bills were waiting for a committee hearing in the House.
Rep. Aaron Miller (R-Sturgis) chairs the House Election committee. He says his committee won't take up the bill.
"I think that current process works well. And I think that there were issues with the bills," says Miller, who says the bills lack support among his committee's members.
Lawmakers do have the option of discharging the bills to the House floor for a vote – bypassing the committee process.
The only thing a spokesperson for House Republicans would say is, "It's not on the agenda today"
Another controversial bill is also moving forward.
A bill restricting the ballot petition process is moving forward.
The Senate election committee approved the bill Wednesday. Among other things, the bill would put a 15% cap on the percentage of petition signatures that could come from a single Congressional district.
That provision has angered groups across the political spectrum.
Ed Rivet has overseen several anti-abortion petition drives in Michigan.
"I do believe that is a disenfranchisement," says Rivet. "I just don't think our voices should be silenced within a district."
The constitutionality of the petition changes is also being questioned.
Republican senators say they would consider amendments to the bill, but declined to say what those changes could be.
It all comes down to Thursday, the last day of the legislature's lame duck session.
After that, it will be up to Michigan's lame duck governor, Rick Snyder. The governor, who has little more than 10 days left in his final term, will have to decide if he wants to sign some controversial legislation, or use his veto pen and leave the messy fight to his Democratic successor and a Republican-led legislature with smaller majorities in the House and Senate.