Stateside: Flint investigation starts over; Line 5 and the U.P.'s energy supply; autonomous ships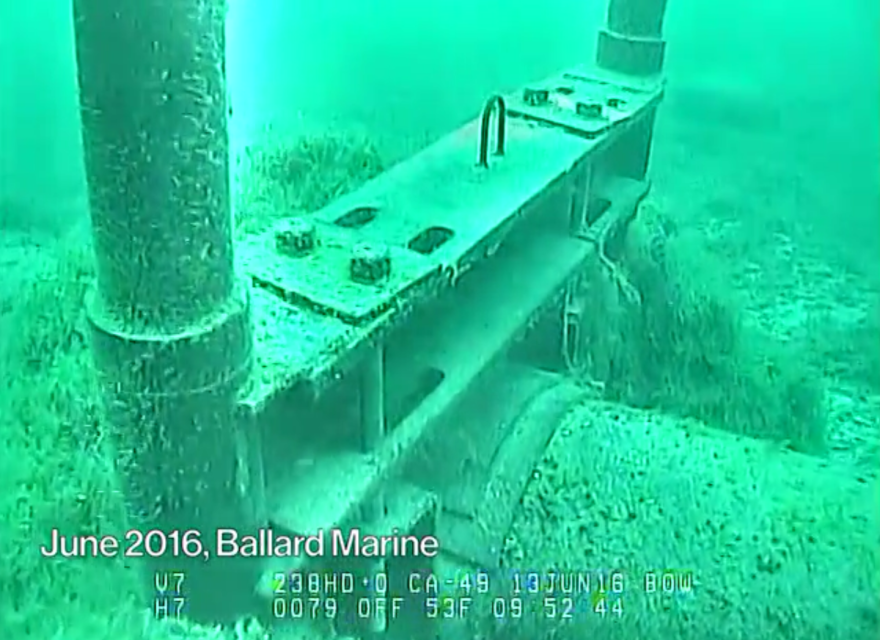 Today on Stateside, prosecutors say they are dismissing all charges against eight people charged in connection to the Flint water crisis and starting the investigation from scratch. Plus, how autonomous "smart ships" could be part of the future of commerce and research on the Great Lakes.
Listen to the full show above or find individual segments below.
State prosecutors starting over on Flint water crisis investigation
SS_20190613_Fonger_Flint_investigation.mp3
Stateside's conversation with Ron Fonger
In an unexpected move, prosecutors are dismissing all charges against eight people charged in connection to the Flint water crisis, and starting over on the investigation. MLive reporter Ron Fonger joins Stateside to explain what this means for the former defendants, and whether or not more charges are likely to be filed in the near future.
U.P. state senator defends Line 5 tunnel, says risk to Great Lakes in the meantime is low
SS_20190613_McBroom_Line5.mp3
Stateside's conversation with Ed McBroom
Governor Whitmer has ordered a study of alternatives to the Line 5 pipelines, seeking other ways to meet the energy needs of the Upper Peninsula. State Senator Ed McBroom (R-Vulcan) joins Stateside to talk about why he thinks the governor's executive order is misinformed, and why building a tunnel to encase new pipelines is the best option, even if it takes years to complete.
Howes: Closed Marygrove campus will be home to new model for Detroit education
SS_20190613_Howes_Marygrove.mp3
Stateside's conversation with Daniel Howes
Marygrove College has been around for 92 years, but it's closing its doors in December due to declining enrollment and heavy debt. Detroit News business columnist Daniel Howes joins Stateside to discuss the future of the campus, which will be repurposed as an education complex for all ages, from preschool through college.
How autonomous vessels could change Great Lakes commerce, research
SS_20190613_Meadows_autonomous_boats.mp3
Stateside's conversation with Guy Meadows
When the Great Lakes governors and premiers of Ontario and Quebec open their 2019 summit Friday, one of the things on their schedule will be a demonstration of an autonomous ship.
Guy Meadows directs the Great Lakes Research Center at Michigan Technological University, where he specializes in marine engineering. He talks about what autonomous vessels can currently do, when they should be used, and what we can expect from "smart ships" in the future.
Musicians and entertainers take to the streets for Imlay's Busker Fest
ss_20190613_hamel_busker_festival.mp3
Stateside's conversation with Shannon Hamel
The Michigan Busker Fest is going on this weekend in Imlay City. It's a celebration of all types of street performers, from fire eaters, to break dancers, to comedians. Shannon Hamel from the Imlay City Chamber of Commerce shares what attendees can expect from the festival, as well as what led the city to host this event.
How sports teams are partnering with scientists to get a competitive edge
SS_20190613_Corked_Pro_Sports_Advantages.mp3
Stateside's conversation with Brian Love and Michael Burns
It turns out sports aren't only about athletic talent and skill. Brian Love, a professor of Biomedical Engineering and Materials Science at the University of Michigan, and Michael Burns, a physician who lectures in anesthesiology at UM, chose to explore this idea in their new book Corked: Tales of Advantage in Competitive Sports. They join Stateside to talk about the relationship between science and athletic performance.
Peach growers in Southwest Michigan hit hard by polar vortex
SS_20190613_Fruit_Farm_Vortex.mp3
Stateside's conversation with Bill Shane and Kari Molter
The warm weather we've been experiencing makes it easy for most Michiganders to forget this winter's polar vortex. But some farmers are just starting to see a serious impact on their more fragile crops.
Bill Shane is a tree fruit specialist from the Michigan State University Southwest Michigan Research and Extension Center. Kari Molter helps operate Molter Family Orchards in Benton Harbor. They discuss which crops have been most affected by the intense temperatures, and what that means for this year's harvest.
(Subscribe to Stateside on iTunes, Google Play, or with this RSS link)