Lawmakers pass funding bills as budget deal seems close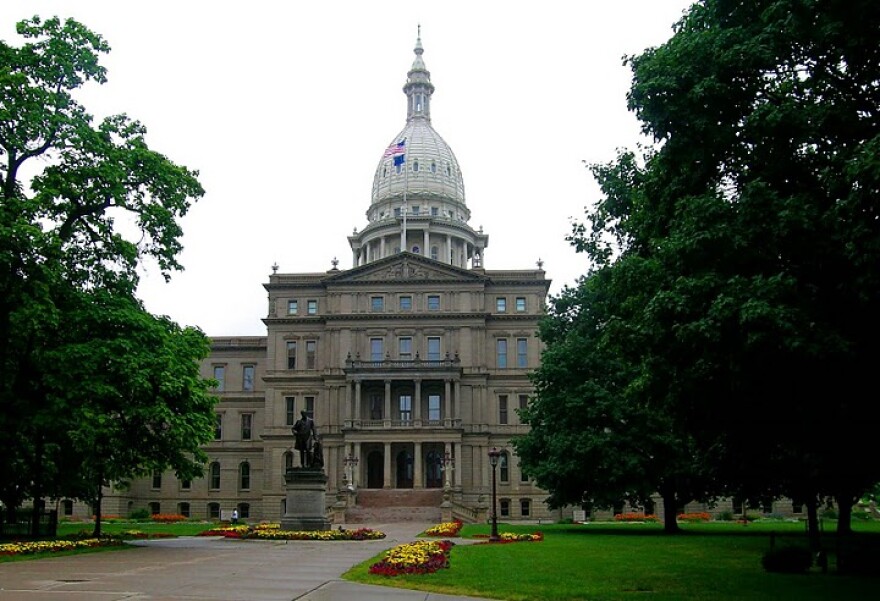 The Republican-led Legislature has passed legislation that would restore more than half of the proposed spending that was vetoed by Democratic Governor Gretchen Whitmer.
The votes are a sign that Michigan's budget impasse may soon end.
A spokeswoman for Senate Majority Leader Mike Shirkey says there has been "significant progress" in talks, though no deal.
The Senate and House approved bills on Wednesday to reverse 27 of Whitmer's 147 line-item vetoes and some of her fund transfers.
"House Democrats have continually worked to bring this budget impasse to an end as countless Michiganders' lives, and taxpayer dollars, have been hanging in limbo," said House Democratic Leader Christine Greig (D-Farmington Hills). "This supplemental restores funding for the priorities our residents care about most: our schools, our environment and access to health care."
The omnibus supplemental budget passed in the House would restore more than $459 million in funding for vetoed items including PFAS and emerging contaminant monitoring and testing, autism intervention programs, county jail reimbursement, and rural hospitals.
The School Aid supplemental budget restores funding for isolated school districts, the Michigan Tuition Grant Program, literacy coaches and other vital, school-related line items.
"The governor is pleased that the House and Senate each took initial action on a supplemental budget that will restore critical funding for public health, public safety and public education," Whitmer Press Secretary Tiffany Brown told Gongwer News Service. "This is an important, bipartisan step forward for our state to ensure we are providing essential services to Michigan families and she is hopeful we can finalize it next week."
Negotiations continue on curbing the powers of the State Administrative Board.
Both sides are optimistic a final deal could be reached next week.