Stateside: Facial recognition bill; unemployment fraud lawsuit; diversity lacking in health research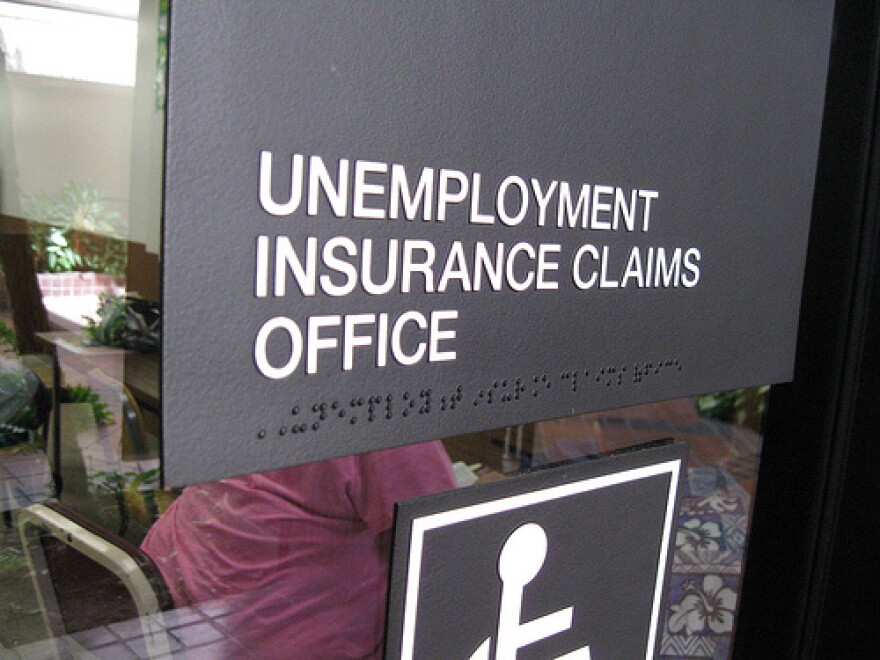 Today on Stateside, we heard about the latest update on a lawsuit filed in 2015 on behalf of the tens of thousands of Michiganders wrongly accused of filing fraudulent unemployment claims. Plus, the new director of the Michigan Veterans Affairs Agency talked about her plan to get more of Michigan's 600,000 vets connected to the benefits they need.
Listen to the full show above or find individual segments below.
Facial recognition bill moves in state Legislature, law enforcement hoping for changes
SS_20191209_Lucido_facial_recognition.mp3
Stateside's conversation with Pete Lucido
Michigan is on the road to blocking law enforcement from being able to use facial recognition technology. Republican State Senator Pete Lucido is the sponsor of a bill that would do that. We talked to him about how his bill would limit law enforcement's use of facial recognition technology, and criticism both from those who says the bill goes too far—and those who say it doesn't go far enough.
Lawsuit could force state to pay millions to Michiganders wrongly accused of unemployment insurance fraud
SS_20191209_Gorchow_UIA_lawsuit.mp3
Stateside's conversation with Zach Gorchow
From 2013 to 2015, a computer system that was designed to handle unemployment claims for the state wrongly accused tens of thousands of Michiganders of fraud. A class action lawsuit filed on behalf of people who were wrongly accused could put the state out millions of dollars. Late last week, the state Court of Appeals cleared away the last remaining hurdle for that case to proceed. We talked to Zach Gorchow of Gongwer News Service about what the plaintiffs are asking for, and whether Governor Gretchen Whitmer's administration will appeal the decision or move to settle the case.
Women and minorities are underrepresented in medical studies. Researchers say that could be deadly. 
SS_20191209_Mitchell_Becker_health_research_diversity.mp3
Stateside's conversation with Jamie Mitchell and Jill Becker
Medical research saves lives, but it's been historically focused on white men, and male test animals. Researchers say that creates a gap in knowledge about how diseases and medication impact patients of color and women. We talked to two people looking at how to bridge that gap. Jamie Mitchell is an assistant professor of social work at the University of Michigan, and co-director of the Healthier Black Elders Center in Detroit. Jill Becker is the chair of the Biopsychology Area at U of M's School of Psychology. They talked about how underrepresentation of minorities and women in medical research impacts care, and what can be done about it.
Head of Michigan's veteran services wants to improve state's performance on connecting vets to benefits
SS_20191209_Adams_MVAA.mp3
Stateside's conversation with Zaneta Adams
Many of Michigan's 600,000 military veterans are not getting the benefits to which they are entitled. In fact, Michigan is in the bottom five states when it comes to connecting veterans with benefits like health care, education and job assistance, among others. Zaneta Adams is the new director of the Michigan Veterans Affairs Agency, and she told us she wants to change that. We talked to Adams about how she plans to make it easier for veterans and their dependents to connect with available resources.
Learn to Drive! What the law says about using the center lane (and what actually happens)
SS_20191209_LTD_center_lane.mp3
Stateside's conversation with Michael Shaw
For the latest installment of our Learn to Drive series, we're talking about that center turn lane—the one you probably have used to pull out onto a busy road before entering the flow of traffic. That common traffic maneuver, it turns out, is illegal. Michigan State Police Lieutenant Michael Shaw broke down what the law says about how you should be using that center turn lane, and what actually happens on busy roads.
(Subscribe to Stateside on iTunes, Google Play, or with this RSS link)