Sen. Lucido comments reflect "undercurrent in Capitol culture" say statehouse reporters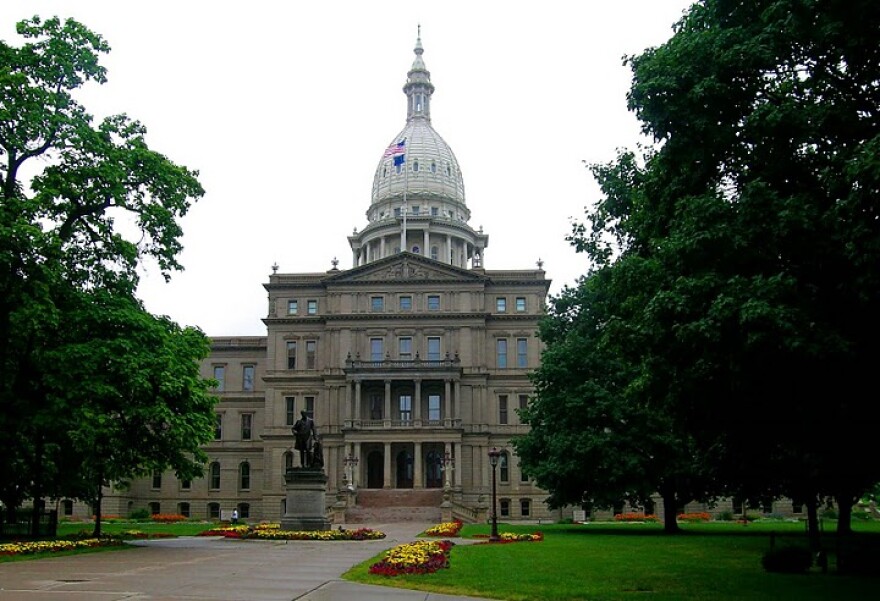 Michigan State Senator Peter Lucido (R-Shelby Township) has received national attention for an off-the-cuff comment he made to a female journalist from the Michigan Advance outside the Senate chamber on Tuesday.
Reporter Allison Donahue was there to ask Lucido about his involvement in an anti-Governor Gretchen Whitmer Facebook group. Before she could ask him for comment, Donahue alleged, Lucido told her she should stick around the Capitol because a group of high school boys standing nearby could "have a lot of fun" with her. The students from an all-boys school were touring the Capitol.
Lucido is facing a formal investigation into whether or not he sexually harassed Donahue. The state senator initially apologized for the incident, saying his comments were misunderstood. But now, Lucido is saying that Donahue's characterization of his comments was inaccurate.  
MLive political reporter Emily Lawler, and Kathy Gray, who covers state politics for the Detroit Free Press, joined Stateside to talk about the week's biggest stories, including Lucido's comments.
Besides garnering him national backlash, Lawler said, the investigation into Lucido could also jeopardize his committee chairmanship. Gray said that consequences for legislators who have been accused of criminal wrongdoing have included a loss of staff or office space. Since Lucido isn't accused of any criminal misconduct, she said it's unclear what the consequences might be in this case.
Neither Lawler nor Gray were surprised to hear that a state lawmaker was accused of making inappropriate comments to a woman reporter. Reporters and staffers alike, Lawler said, have stories of sexual harassment at the Capitol.
"Unfortunately, I think this is kind of an undercurrent in Capitol culture," she added.
What is unusal, the two reporters said, was for a woman to publish a story about her experience of sexual harassment.
"It wasn't necessarily a surprise that it happened. It was a surprise to read about it," Gray said.
Ethics investigations are usually held in private, and the state Legislature isn't required to release the results of those investigations. Because Lucido's comments attracted such a large amount of media attention, Lawler said lawmakers might choose to release some details.
Michigan is among just a few states where the legislative branch and governor's office are not subject to Freedom of Information Act—or FOIA—requests. Those requests allow reporters and the public to get access to public documents.
A bill currently being considered in the Michigan House would speed up FOIA requests and strike the costly fees associated with them. Gray said that while members of the House might be willing to pass FOIA legislation, it will be a much heavier lift in the state Senate.
"The House has already passed a wide range of bills that would open up the governor's office and the Legislature to the FOIA laws, and the Senate hasn't even, I don't think there's even been a committee hearing on it."
This post was written by Stateside production assistant Catherine Nouhan.