Gov. Whitmer says she would sign bill to allow faster processing of absentee ballots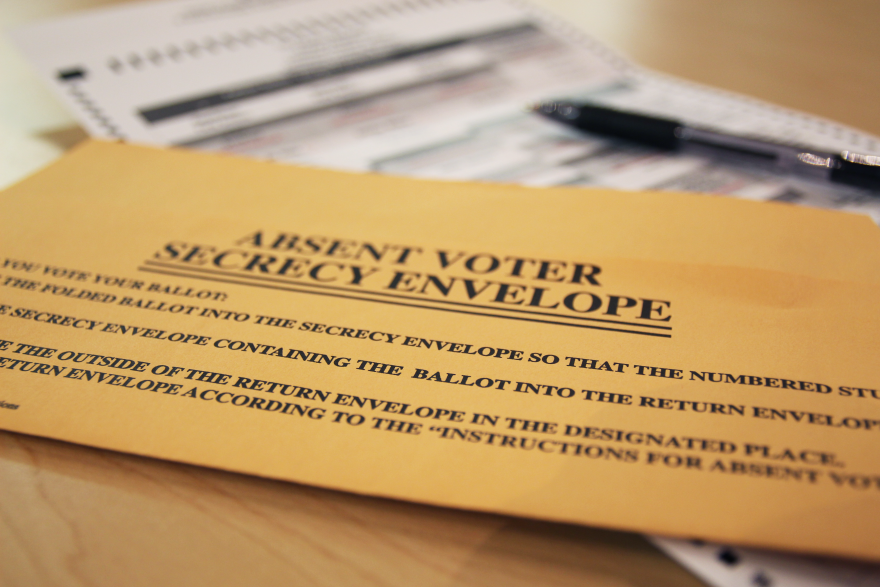 Governor Gretchen Whitmer says she'd sign a bill to allow faster processing of absentee ballots on primary election night.
Whitmer says she's urging the Legislature to allow election workers to line up absentee ballots for fast processing once polls close in Michigan's presidential primary.
Michigan's presidential primary is March 10, and Whitmer says there's already been a surge in requests for absentee ballots.
"And I think it's going to be complicated, and that's why I recognize we probably need to give clerks the ability to open and get started a little bit earlier than they otherwise would," she says.
Read more: Here's what you need to know about absentee voting in Michigan
State Senate Majority Leader Mike Shirkey (R-Clark Lake) remains opposed to changing the rules to allow clerks to take mailed-in ballots out of the envelopes so they're ready to process on primary night.
Whitmer says that could add hours to the process of counting and announcing results.
"It's something we should have a conversation about. He didn't appear very open, but – you know what? – we've changed our policies here and it's not about lowering the bar. It's about making sure that everyone gets counted in a timely manner," she says.
Bills in the Legislature would allow election workers to take absentee ballots out of their mailing envelopes.
The ballots would remain in secrecy sleeves, but would be ready to be machine-tabulated. Clerks say that would save hours in getting results finalized and made public.
GOP leaders in the Legislature say they still have ballot security concerns.
The governor could raise the topic during a regularly scheduled meeting Tuesday with Shirkey and House Speaker Lee Chatfield (R-Levering).
Want to support reporting like this? Consider making a gift to Michigan Radio today.