The coronavirus fallout will be huge. Here's how Congress and state lawmakers are responding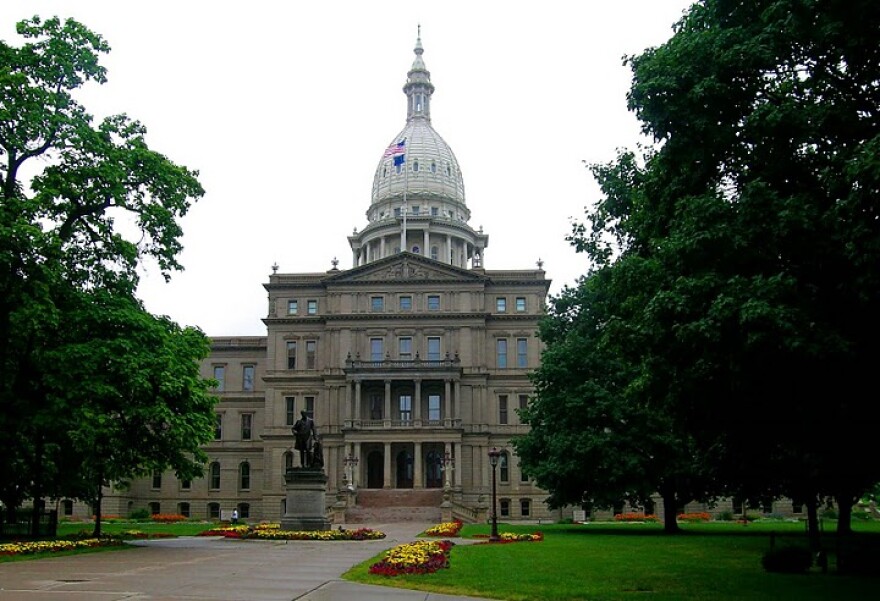 Businesses across the state have shuttered and life for Michiganders has been turned upside down amidst a coronavirus shutdown. Experts say the economic fallout from the COVID-19 outbreak will be enormous. Lawmakers at both the state and federal level are moving quickly to try and address the twin challenges of both a public health and economic crisis.
Stateside spoke with Michigan U.S. Senator Gary Peters about the relief measures Congress has in the works.
The U.S. Senate on Wednesday passed a relief bill already approved by the House of Representatives. The White House has signaled its support for the legislation, as well. The bill, which passed with bipartisan support in both houses, focuses on increasing funding for coronavirus testing, which Peters said is a top priority.
"We have to test. We have to radically expand testing across the country," he said. "We have to know who is sick and who is not. It's absolutely essential for us to get control of this disease."
The financial fallout from the response to the public health crisis is another priority, according to Peters. The rapid spread of the novel coronavirus has caused many businesses, schools, and events across the country to shut down. That has major impacts on the U.S. economy. Peters said the "Families First Coronavirus Response Act" will ensure American families have access to the financial assistance they need right now.
"That has to be an immediate priority right now because most people can't afford to wait. When you're living paycheck to paycheck, the time period is very short before you find yourself in a financial crisis."
It's important for lawmakers to keep in mind that this is not the last coronavirus bill the Senate is going to pass, said Peters. There will be a "much larger and much more comprehensive" bill down the line, he said, but lawmakers had to address the most immediate concerns quickly.
Here in Michigan, Governor Gretchen Whitmer has been issuing executive orders to deal with both the public health crisis and its financial fallout. The Michigan Legislature on Tuesday passed a bill package that opens up funding for hospitals and frees up money for coronavirus testing. It passed both the state House and Senate with a wide margin of support.
The bill allocates $125 million for monitoring and controlling the spread of COVID-19. Thirty-five million dollars will go into a miscellaneous fund for future coronavirus-related expenses. Rick Pluta, Michigan Radio's Capitol bureau chief, said that this unprecedented time makes it difficult to have a set plan because "everything is turning on a dime constantly."
One major source of uncertainty is what will happen to Michigan's K-12 schools. It's unclear how long kids are going to be out of school, said Pluta. An extended closure could have a major impact on the education system as standardized testing and school calendars are interrupted. These disruptions will likely affect education policy down the road, he said.
"We're going to see the implications of this crisis playing out in policymaking and policymaking debates for possibly, probably, years to come."
This article was written by Stateside production assistant Olive Scott.
CORRECTION: A previous version of this post said U.S. Senator Gary Peters represents Michigan's 14th Congressional District. That is incorrect. The error has been corrected above.