Whitmer defends extension of stay at home order during Monday briefing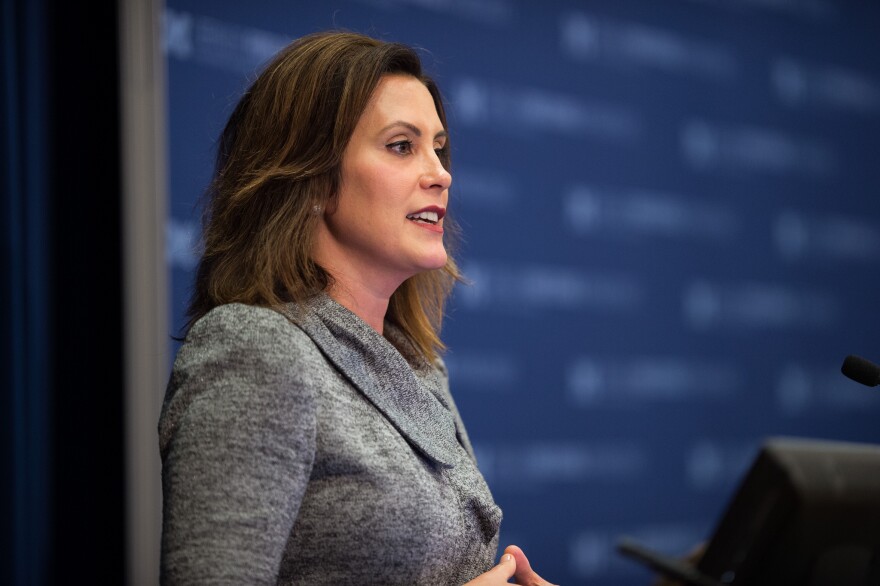 Governor Gretchen Whitmer spent much of her Monday briefing on the coronavirus outbreak defending the extension of the stay at home order.
Last week the Governor extended the stay-at-home order through the end of April. The move was called for by the state's health officials, but harshly criticized by Republican leadership in the state legislature.
Whitmer said there will be steps taken soon to reopen the economy, but we need to continue to stay home.
"We will get to a place where we can be with our friends and families again, where restaurants will open again, where we can go back to work safely again. We have a few tough days ahead of us. But those days where we can resume some normalcy, they are on the horizon," says Whitmer.
Protesters plan to flood Lansing on Wednesday to stage a protest from their cars.
Whitmer urged people to be careful: they can protest, but shouldn't endanger first responders.
After President Donald Trump tweeted Monday that he has the power to reopen the economy in states, Whitmer says her team will make that decision.
The President wrote… "it is the decision of the President and for many good reasons."
....It is the decision of the President, and for many good reasons. With that being said, the Administration and I are working closely with the Governors, and this will continue. A decision by me, in conjunction with the Governors and input from others, will be made shortly!

— Donald J. Trump (@realDonaldTrump) April 13, 2020
Whitmer says she'll get input from other governors before opening things up.
"The Government doesn't get opened up via Twitter, it gets opened up at the state level, and I'm working with my colleagues across the country to make sure we are thoughtful and that we are also thinking regionally," says Whitmer.
Whitmer maintains the decision to reopen the economy will be based on science, and that the latest data suggest that social distancing is slowing the spread of COVID-19.
Michigan Radio listeners, readers, and reporters are rising to the challenge every day. If you can, please support essential journalism during this crisis.