Why didn't police issue citations to protesters violating executive orders?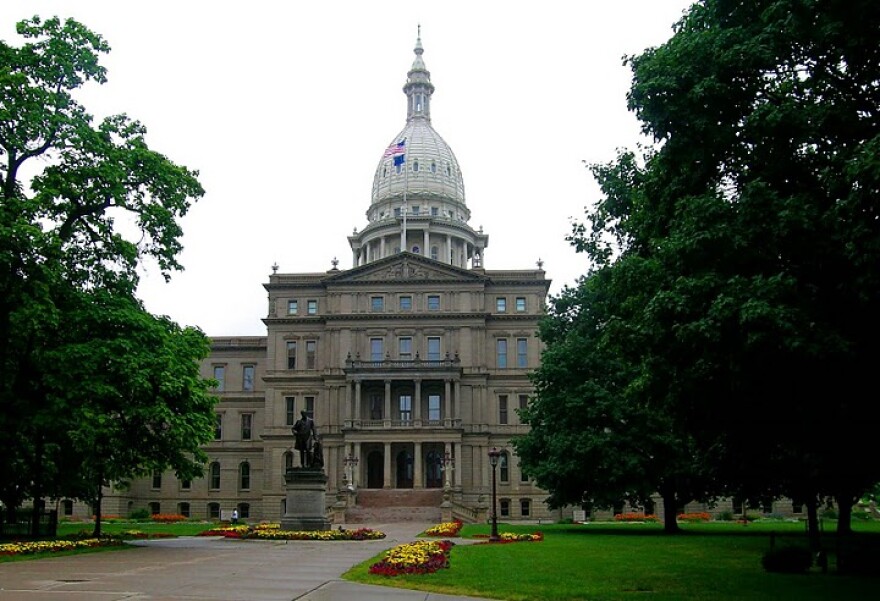 Protesters at the Michigan state Capitol this week got plenty of national news media attention and some questions about how things were handled by state authorities.
Much of the nation was astonished that protesters were allowed into the Michigan Capitol armed with rifles and side arms.
It is legal to openly carry a gun in the Capitol.
Another question was why protesters were not issued citations for violating executive orders limiting public gatherings.
Protesters inside and outside the building were crowded together, most without masks that help prevent the spread of COVID-19.
Lieutenant Colonel Kyle Bowman with the Michigan State Police says it was an exceptional situation.
"We just simply take an approach that this is public space and we're very limited on what we can do in terms of restricting people in public space. It's only emphasized more that this is the Legislature where the elected officials are making decisions for the public," Bowman explains.
He says latitude is given to people gathering in crowds who want to keep an eye on the government in action.
However, those crowds were ignoring social distancing measures.
"I certainly don't think that that was within the spirit of the executive order. I think it's the best way I can put it," Bowman says.
He says the Michigan State Police felt the main concern at the Capitol was letting people express themselves and at the same time keeping the peace.