Commission punts on whether to ban open carry at the Capitol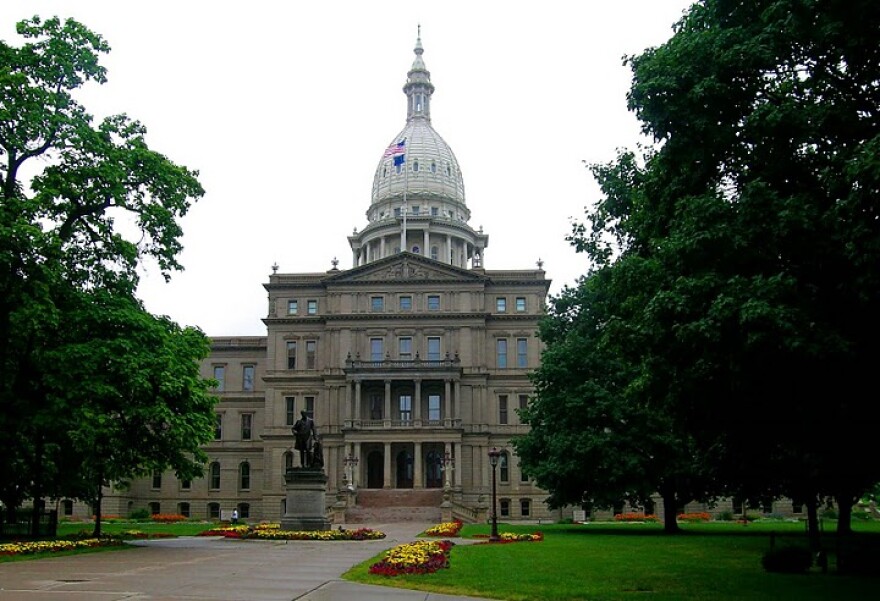 The commission that governs most public areas of the state Capitol says more study is needed on the question of guns in and around the building.
The Michigan State Capitol Commission voted six-to-one to delay a decision.
The question gained urgency following a Capitol protest where many people carried guns. Some yelled from the gallery at lawmakers voting on the state's response to the COVID-19 crisis.
There is no deadline on the timing of a recommendation from the subcommittee. But commission chair Gary Randall says the study is not meant to stonewall the question.
"I give you my word as chair of the commission, we'll be meeting next week if we can arrange our schedules and we will set out an aggressive schedule to deal with the issue."
Randall says that will include consulting with House and Senate leaders, the governor's office, and more attorneys to determine the course of action.
Commissioner Joan Bauer is a former Democratic lawmaker.
"I, obviously, take this extremely seriously. I do not like what I have seen in the news of the threatening figures in the two chambers, and I do think we need to do something. But we can't do it in haste."
Attorney General Dana Nessel says the commission has the authority to exempt the Capitol building from open carry laws. But the commission's attorney says it would require a change in state law.
Michigan Radio listeners, readers, and reporters are rising to the challenge every day. If you can, please support essential journalism during this crisis.