Senate adopts bills to allow swifter ballot counting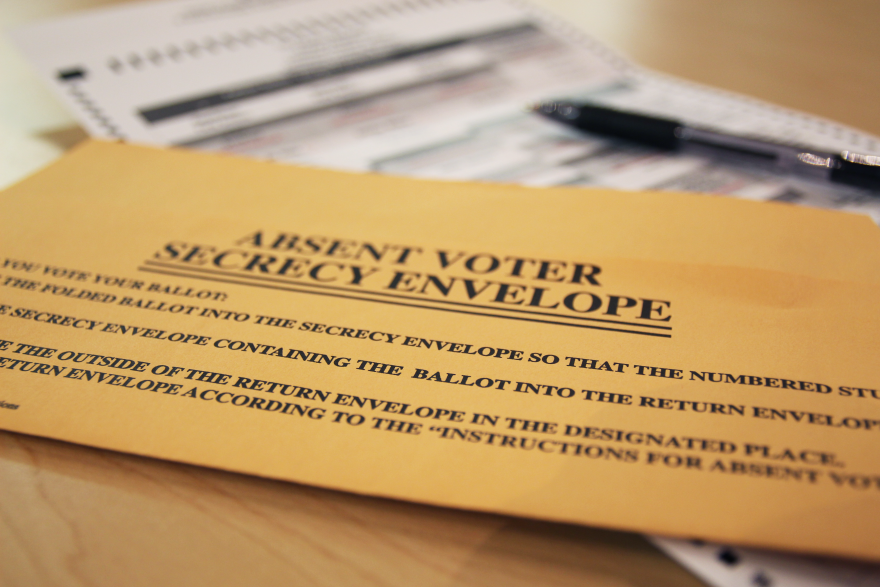 The Michigan Senate adopted a bill Tuesday that would allow many local governments to prepare absentee ballots the day before Election Day. They could then be opened and counted starting on Election Day.
That rule would only apply to cities of 25,000 or more residents.
Local clerks say that alone could shave hours off the process of tallying the ballots.
Bloomfield Township Clerk Jan Roncelli says that the process of opening and preparing the ballots to be counted is the most time intensive part of the tallying votes.
"Slitting the envelopes, removing the ballot, removing the secrecy sleeve, laying the ballot out flat, back folding it, all of that is the manual labor, assembly line part of the job," Roncelli said, "And that takes more time than running them through the tabulators."
Roncelli's township voted overwhelmingly by absentee ballot in the August primaries. She said that this November, she expects at least 20,000 of the 37,000 registered voters in her township to vote by mail.
Ottawa County Clerk Justin Roebuck is also expecting election workers this year will be slammed with a high number of absentee ballots.
"And I see this as an opportunity to allow for better accuracy. People are arriving with clear heads in the morning the Monday prior to the election and then start fresh Tuesday, as well. I think it's going to lead to better accuracy," he said.
Senator Tom Barrett (R-Charlotte) was one of two "no" votes. He said changing the rules now could result in spoiled ballots that could not be re-counted if it comes to that.
"The election results this year could be extremely close here in Michigan. We all know that could happen again. It happened four years ago. So to me, we have to err on the side of the certainty, and less on the side of the convenience," he said.
Roebuck and Roncelli were among a number of local and county clerks who were pushing for a rule change that would allow for several days for preparing absentee ballots. In a letterto state Senate Majority Leader Mike Shirkey (R-Clark Lake) and Speaker of the House Lee Chatfield (R-Levering), the clerks wrote "We believe that allowing clerks to have seven days of pre-processing before Election Day is the wisest policy and would give overwhelmed jurisdictions the ability to conduct the election in the most safe and secure manner possible."
Roncelli says she is hopeful that the bill could be amended in the House to address some of their concerns. But while Justin Roebuck is confident the current form of the bill has legislative buy-in, he says clerks should be prepared to move forward with just the one day of ballot preparation ahead of the election.
"And I really believe that we're running up against a very tight timeframe with the Legislature—not just with the legislative calendar, but with the actual reality on the ground of how long it takes to institute some of these changes."
While some GOP officials, both at thenational and state level, have raised questions about the security and accuracy of mail-in voting, Roebuck says that he's confident that the clerks across Michigan are equipped for the job, even with the high number of absentee ballots anticipated in November. If people have concerns about voting by mail, he encourages them to contact their local election officials, or better yet, get involved themselves.
"There is room for you at the table as an election inspector. There is room for you to participate and help your community in this way, and then by doing that, you're not only seeing the process behind the scenes, and seeing how it runs efficiently, but you're contributing as well."
Want to support reporting like this? Consider making a gift to Michigan Radio today.