State lawmakers adopt budget bills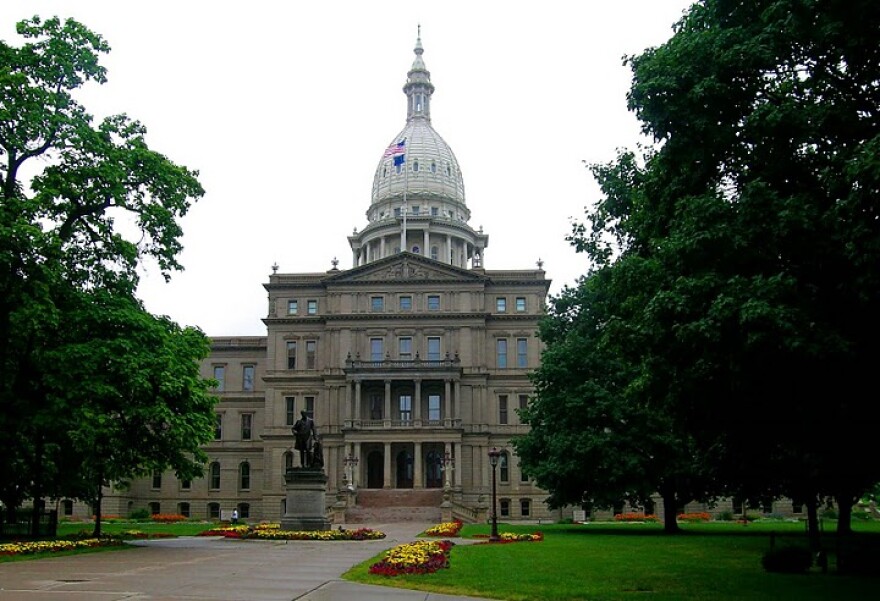 State lawmakers tapped into federal COVID-19 relief money and the state's "rainy day" savings fund to adopt a finalized budget plan Wednesday and send the bills to Governor Gretchen Whitmer.
Leading up to the votes, the process was swift and secretive. There were no hearings, and most lawmakers were briefed on the details just a few hours earlier. But it was widely acknowledged the times are unusual.
"This has been a crazy year," said state Representative Aaron Miller (R-Sturgis), who serves on the House Appropriations Committee. "None of us expected it. None us asked for it."
The bills cleared the House and the Senate with large, bipartisan majorities. That was the result of a deal struck between the Legislature's Republican leaders and Democratic Governor Gretchen Whitmer.
The budget bills avert large cuts to schools, universities and most other programs as they address the challenges of operating during the COVID-19 crisis.
"With all that has happened, the needs of our local governments and law enforcement hasn't stopped," said Representative Shane Hernandez (R-Port Huron), chair of the House Appropriations Committee. "The needs of our local schools, that hasn't stopped. The needs of our constituents to access vital services hasn't stopped."
Representative John Hoadley (D-Kalamazoo) is the ranking minority member of the committee.
"Nothing has been ordinary about 2020," he said. "But our residents, the taxpayers, our constituents have had to make things work, so it was important that we step up as legislators to make things work, as well."
The budget includes money to help schools with online learning, to help retain new teachers, and to offer mental health services to stressed students.
"This budget recognizes the challenges that students, parents, and teachers are facing during this unprecedented time," said Senator Jim Stamas (R-Midland). "Even as we face a shortfall, we have increased funding to our K-12 students."
The process in 2020 was a stark contrast to last year, when lawmakers and Governor Whitmer blew past the October 1st deadline in a fight over taxes and road money.
Whitmer praised the Legislature's actions and said she would sign the two bills that make up the budget.
Want to support reporting like this? Consider making a gift to Michigan Radio today.