Benson, Nessel say state is ready to ensure safe polling places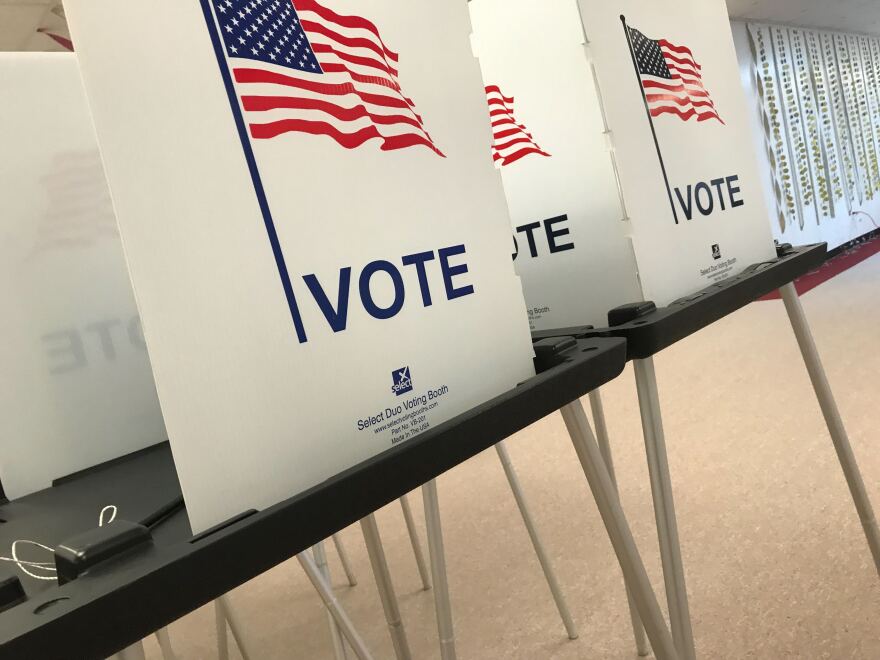 Michigan Attorney General Dana Nessel said Monday lawyers and election staff are ready to handle any disruptions at the polls Tuesday.
That's as there's no word from the state Supreme Court on whether to allow the open carry of guns at polling places.
Nessel said in a phone call that no matter which way the decision goes, there are laws against brandishing firearms and disrupting polling places.
"And everyone's prepared to enforce the law, so we're not expecting any trouble at all, but of there are any incidents of any kind, we'll be prepared for it," she said.
Secretary of State Jocelyn Benson said Election Day challenges include tamping down misinformation, and ensuring voters and poll workers can safely carry out their responsibilities without threats and disruptions.
"We've got a plan and a protocol in place to ensure they're addressed swiftly so as to minimize any potential disruption and ensure that we prioritize that every vote counts, and every voter can cast their ballot," she said.
Benson said Monday that attorneys and election staff have been trained to deal with a variety of situations.
She said harassing or threatening people at polling places is against the law.
"If there's any disruption at all either at our polling places or our absentee voting counting board, it will not be tolerated, and our precinct workers will be protected, just as our voters will be," Benson said. "And precinct workers and our clerks and our local law enforcement are all aware of the protocol in place to ensure things are addressed swiftly and effectively."
Two poll challengers were removed from the TCF Center in Detroit.
One was yelling at workers who were preparing absentee ballots to be counted tomorrow. Another refused to wear her face mask properly.
Benson also said there will be efforts to cast doubt on the results even before the votes are tallied. She said it could be Thursday or Friday before all the votes are tallied.
[For more Michigan news right on your phone, subscribe to the Stateside podcast on Apple Podcasts or Google Podcasts today.]
Want to support reporting like this? Consider making a gift to Michigan Radio today.