Stateside: All eyes on Michigan as final votes are tallied; future of congressional bipartisanship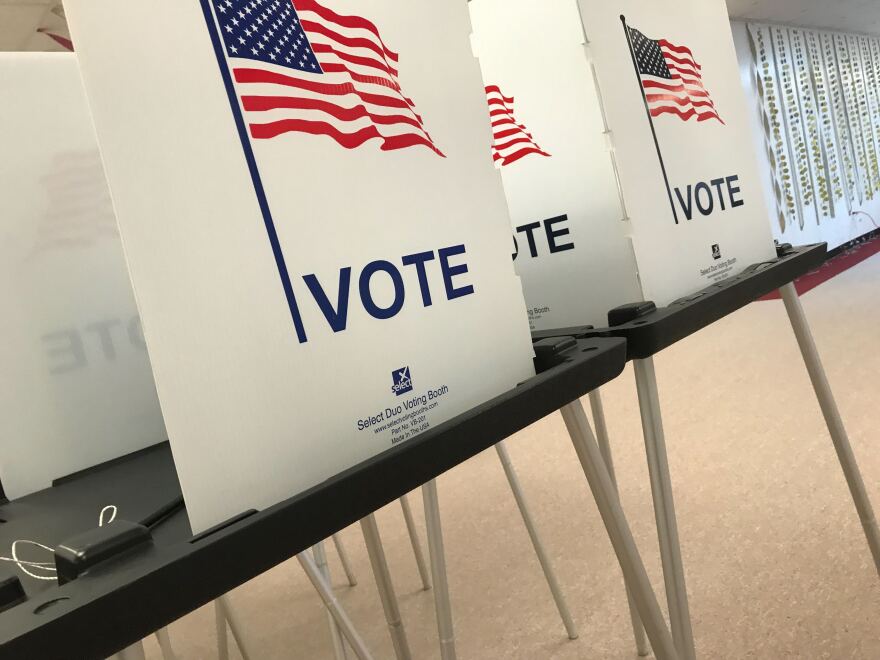 Election Day turned into days as the state's vote counting extends into Wednesday evening. Michigan was predicted to be a focal point of this election, along with Wisconsin and Pennsylvania, and that has held true. The Associated Press has called Michigan for former Vice President Joe Biden, but there is still a U.S. Senate seat in play.
Today on Stateside, we dig in with analysis of the results we know so far—and the races still in play.
NOTE: This episode was recorded during the 3:00 p.m. hour on Wednesday, November 4th. Things have changed since then. Check out the Michigan Radio homepage for the latest.
Listen to the full show above or find individual segments below.
What just happened? Unpacking election night results.
SS_20201104_Clark_Henderson_Post_Election_Analysis.mp3
Stateside's conversation with Zoe Clark and Stephen Henderson
Trump pulled a major upset in 2016 when he flipped Michigan from part of the "Blue Wall" with a narrow victory in the Great Lakes state. We talked to Zoe Clark, program director for Michigan Radio, and Stephen Henderson, project executive of Bridge Detroit and host of Detroit Today on WDET, about what looks different this year. We dug into the divide between rural and urban voters and how Michiganders' penchant for split ticket voting could lead to some interesting outcomes.
U.S. Representatives Dingell and Upton talk bipartisan problem solving going forward
SS_20201104_Reps_Dingell_Upton_Congressional_Election_Reflection.mp3
Stateside's conversation with Debbie Dingell and Fred Upton
Despite a volatile political year, there weren't many surprises in Michigan's congressional races. While the 6th District was considered a possible toss-up, longtime Republican Congressman Fred Upton won by a double digit lead. We talked to Upton and Democratic Representative Debbie Dingell, who represents the 12th District, about why they still believe in the possibility of bipartisanship in the divisive political climate of the moment. They also discussed why they are encouraging Michiganders to stay calm while waiting for the final election results. Upton noted that a delay was expected given that Michigan law prohibited poll workers from tabulating ballots before Election Day.
Reading the tea leaves: what do election results tell us about where Michigan is politically?
SS_20201104_Hemond_Sellek_State_Elections_Analysis.mp3
Stateside's conversation with John Sellek and Adrian Hemond
After a long day of ballot counting, the Associated Press called Michigan for former Vice President Joe Biden. The U.S. Senate seat is yet to be called, but Democratic Senator Gary Peters has pulled ahead by more than 14,700 votes after trailing Republican opponent John James for most of Wednesday. To get more insight into the tight presidential and U.S. Senate races, we talked to John Sellek and Adrian Hemond. Sellek is the founder of Harbor Strategic Public Affairs and a longtime Republican. Hemond is the founder of public affairs agency Grassroots Midwest and a longtime Democrat. We also talked to them about what Michigan Republicans holding onto the state House means for Michigan politics.
[For more Michigan news right on your phone, subscribe to the Stateside podcast on Apple Podcasts or Google Podcasts today]
Want to support reporting like this? Consider making a gift to Michigan Radio today.