Republicans secure sixth consecutive majority in Michigan House of Representatives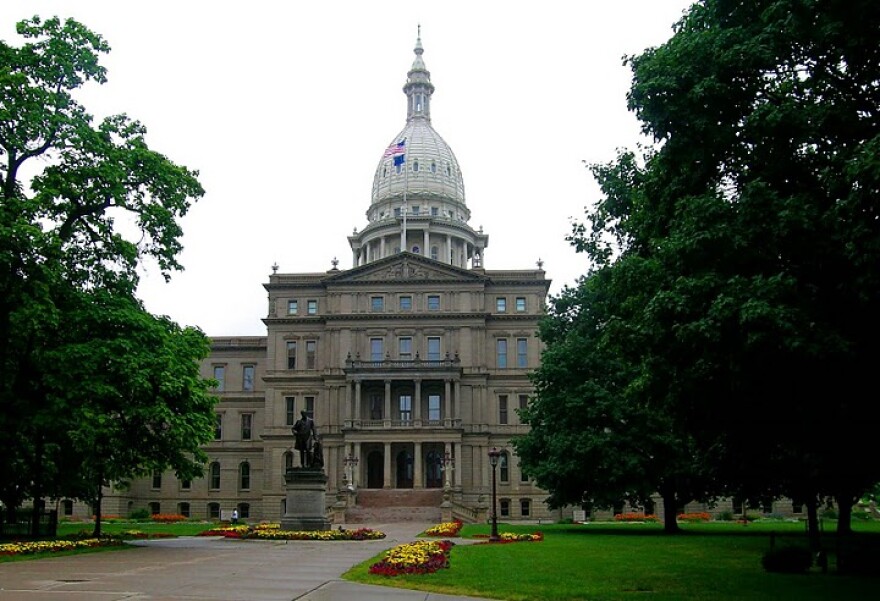 After holding a majority in the state House of Representatives for the sixth time in a row, Republicans elected new leadership Thursday.
Representative Jason Wentworth of Farwell was elected to be the new Speaker of the House, following the end of Speaker Lee Chatfield's (R-Levering) term.

In a press conference, Wentworth said health care and ethics reform would be priorities over the next two years, but called Governor Gretchen Whitmer's request for a mask mandate codified by the legislature a "stunt."
"When in fact we've sent her plans prior to this and this is the one thing she calls out the legislature, and this is the one thing she calls out to the legislature and I believe at that point it looks more to me like a press stunt than it does an actual policy," he said.
Currently, a statewide mask mandate is in place by the Michigan Department of Health and Human Services.
Thursday afternoon, the state's Chief Medical Executive said if behavior doesn't change, models show Michigan could see 100 deaths per day by the end of December.
Wentworth says it's time for Whitmer to negotiate with Republicans on the state's coronavirus response.
"Over the last year major decisions were made regarding their health, their family's safety, their livelihoods without input or representation."
Wentworth is credited with spearheading no-fault auto insurance reform that passed in 2019.
He says healthcare and ethics reform will be on the agenda in the next two years.
Wentworth said he's pro-Second Amendment but did not comment on plans between the Michigan Capitol Commission and Republican leadership to create an open carry policy in the State Capitol.
"The Senate Majority Leader and Speaker are working at that issue as we speak, so I'm looking forward to get caught up and figure out what compromise or what they're looking at with the capitol commission," he said.
Democrats chose Representative Donna Lasinski (D-Scio Township) to represent their caucus in the House during the next legislative term.

[For more Michigan news right on your phone, subscribe to the Stateside podcast on Apple Podcasts or Google Podcasts today.]
Want to support reporting like this? Consider making a gift to Michigan Radio today.