Bipartisan legislation would cut professional licensing red tape for military families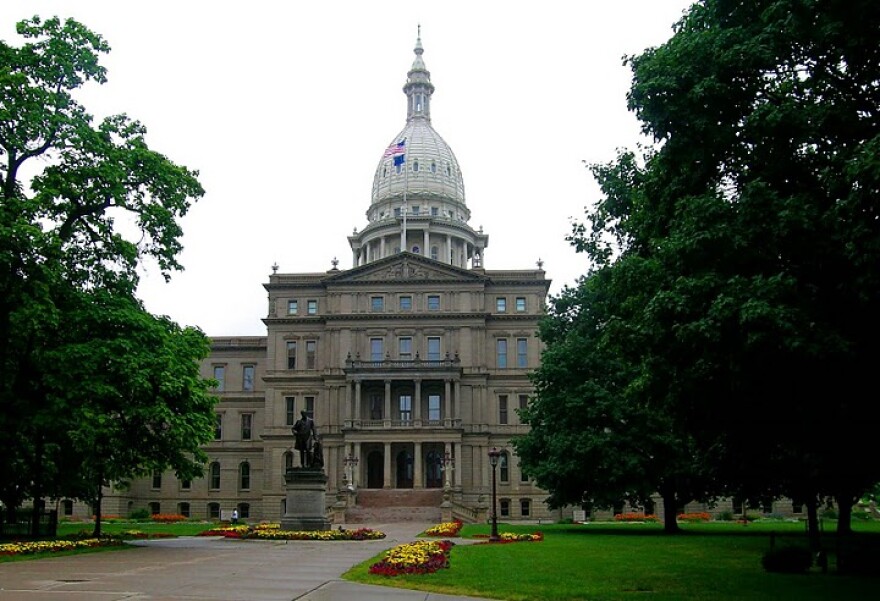 State lawmakers from both sides of the aisle joined Governor Gretchen Whitmer Tuesday to announce legislation they say will clear the path to good jobs in Michigan for military families.
The legislation would make veterans, service members and their dependents eligible for license reciprocity in Michigan, provided they are in good standing with no pending disciplinary action and demonstrate competency in their profession through education, training or work experience.
Michigan's Department of Licensing and Regulatory Affairs would determine whether the criteria are satisfied.
"It will mean that veterans and service members and familiy members that have a professional license in a different state can become licensed here in Michigan without having to jump through a bunch of hoops," said Whitmer.
The bills would also expand eligibility for certain license fee waivers.
Whitmer said the bills would help Michigan attract and retain talent by encouraging military families to make the state their permanent home.
She said not only would that be good for military families who have sacrificed so much, but also it would benefit Michigan businesses and the state's economy.
Sen. John Bizon (R-Battle Creek), one of the primary sponsors of the legislation, is a military veteran and a medical doctor.
Bizon said military families have to move a lot.
"Military spouses in professions that require licensure can be left jobless with a sudden move to a new state," said Bizon. "And we hope to mimimize the trauma of those moves."
Bizon said the bills would allow military family members to continue their careers in Michigan more easily and would bring needed skills to the state.
Want to support reporting like this? Consider making a gift to Michigan Radio today.