Drama at the Board of Canvassers: No, that's not normal. Here's what's up.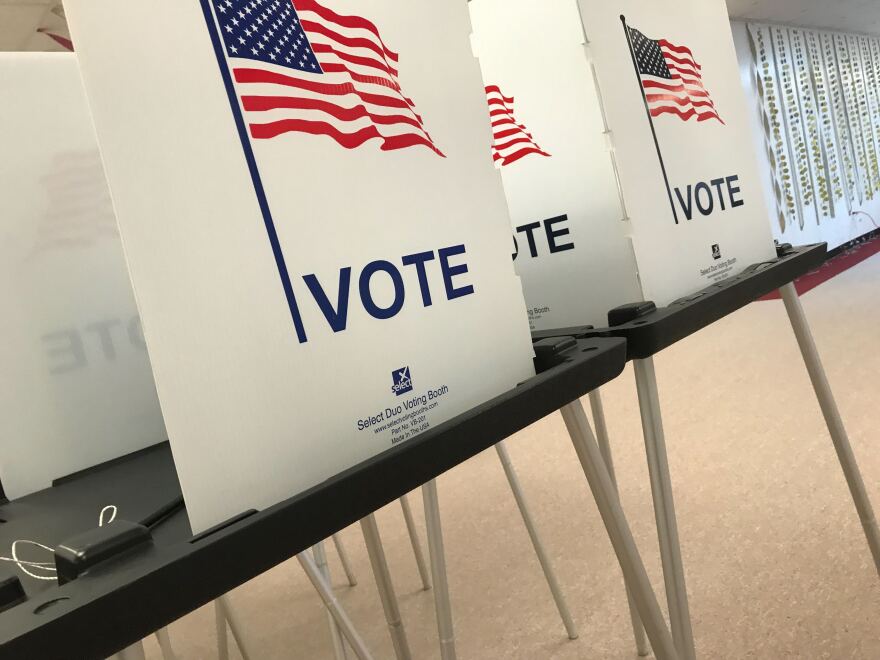 County board of canvassers meetings are usually the dullest events imaginable. The boards, comprised of two Republicans and two Democrats, meet to review the results of a post-election canvass. That canvass is meant to catch any major irregularities, down to the precinct level, make sure every vote is accounted for, and then certify the unofficial results.
This is one of those boring, routine parts of our election system. The meetings almost never make news, for the very good reason that it's virtually unheard-of for canvassers to do anything but do the job of certifying their county's results, then sending them on to the Board of State Canvassers to do the same.
But this week's Wayne County Board of Canvassers meeting was anything but routine. The Board's two Republicans, Monica Palmer and William Hartmann, initially voted against certifying the results. If it held, the resulting 2-2 deadlock would've meant Wayne County would have passed on the work of certifying the vote to the Michigan Secretary of State and the Board of State Canvassers.
But in the end, Palmer and Hartmann changed their minds. Perhaps it was the three hours of excoriating public comment they got from furious Wayne County residents. Maybe they checked social media and saw that they had become the focus of a national online furor. Or maybe someone reminded them they could face unpleasant consequences for not doing what Governor Gretchen Whitmer called "their legal duty to certify the election results."
Whatever the case, Palmer and Hartmann had a change of heart, and the Board voted again to unanimously certify Wayne County's results. That decision also included a provision asking Michigan Secretary of State Jocelyn Benson to do a "comprehensive audit" of the county's imbalanced precincts.
Palmer and Hartmann cited those imbalanced precincts as their rationale for withholding certification. That imbalance occurs when the number of voters listed in a precinct's poll book don't match up with the number of ballots tabulated.
But there are a couple of big problems with that rationale.
First, there's history. In just the past few years, the same board has certified multiple Wayne County elections — including the 2016 general election, and the 2020 August primary — where there were numerous precincts out of balance, particularly in the City of Detroit. In fact, after the August primary, the Board sent a unanimous letter to Benson, asking the Secretary of State to step in and help manage Detroit's general election. She agreed, forming a "partnership" with Detroit City Clerk Janice Winfrey that included appointing Michigan's longtime former elections director Chris Thomas as a senior advisor.
What no one had ever suggested before this election is that those imbalanced precincts signified fraud. In fact, they are fairly routine results of human error, Thomas told Michigan Radio's Stateside earlier this week.
Thomas said that of the more than 860,000 votes Wayne County voters cast on November 3, the county is "minus" around 475. That means "there are 475 names without ballots attached to them. There are close to 30 jurisdictions in Wayne County that did not balance every single precinct. And I think you'll find that across the state."
That can happen for a bunch of reasons, says University of Michigan law professor Samuel Bagenstos. Maybe a voter spoils their ballot, and the election worker forgets to cross their name off the voter list. Or in the case of a mail-in ballot, an envelope arrives without a ballot inside, so the worker enters the name in the poll book, but no ballot is ever processed. Basically, it amounts to clerical error.
"It doesn't actually in any way suggest that there was a problem in the casting of votes, that anyone was denied the right to vote or that any improper votes were cast," Bagenstos said. Both he and Thomas point out that a few hundred ballots out of more than 800,000 is not a cause for grave concern.
Then there's the legal problem. According to Bagenstos, Michigan election law requires canvassers to certify election results after reviewing the canvass. That's literally their job.
"And so both because of what the statute says, and because of the numbers involved, there's just no reason why these out of balance poll books should lead to not certifying the election," Bagenstos said.
"There's nothing in the law that allows them just to exercise their discretion. I mean, it's actually very clear in the statute that [certification] is mandatory," he added.
In any case, Palmer and Hartmann's eventual change of heart should have been the end of the story. But this is 2020, and of course there's a twist.
On Thursday, Palmer and Hartmann announced that they had flip-flopped yet again, and wanted to rescind their votes to certify the election. Both released affidavits outlining their position — reportedly after having been personally contacted by President Donald Trump.
In her affidavit, Palmer repeated her concerns about imbalanced precincts. She also said that after their initial "no" votes, she and Hartmann were subjected to "personal remarks" from people, including "accusations of racism, and threatened me and members of my family." Palmer added that Wayne County's top lawyer told her that she could not legally vote against certification, and that she was finally persuaded to change her vote with the addition of a resolution that promised a "full, independent audit that would present answers to the incomplete record."
But Palmer said she discovered soon after that Benson "did not view the audit resolution as binding," and she therefore rescinded her vote in favor of certification.
Benson said Thursday that the state is on track to perform a statewide "risk-limiting audit" that includes "routine local performance audits that will review the accuracy and process of elections in local communities." However, Benson notes that audit can't begin until after state-level certification, and that "audits are neither designed to address nor performed in response to false or mythical allegations of 'irregularities' that have no basis in fact."
Unfortunately for Palmer and Hartmann, they can't actually rescind their votes just by signing affidavits. The deadline for counties to certify results has already passed, and their statements have no effect outside of a public meeting with a quorum.
That reality did not, however, stop President Trump's campaign from declaring victory. In a statement, Trump's attorney Rudy Giuliani claimed, nonsensically, that it was withdrawing a Michigan lawsuit claiming widespread fraud "as a direct result of achieving the relief we sought: to stop the election in Wayne County from being prematurely certified before residents can be assured that every legal vote has been counted and every illegal vote has not been counted." The Trump campaign has filed a number of lawsuits alleging fraud in Michigan and other states. All have failed thus far.
Giuliani's statement was accurate on one point, however: that all the Trump campaign's efforts to overturn the election results have focused on halting or delaying the certification of votes in certain states. Bizarrely, Michigan has now become the epicenter of this effort, even though the margin in Michigan was not really that close — Joe Biden won the state by more than 150,000 votes.
The Michigan State Board of Canvassers meets Monday, and it's pretty much guaranteed it won't be the usual perfunctory event. One Republican member, Norm Shinkle, told the Washington Post Thursday that he was "leaning toward asking for a delay in the certification vote and calling for an audit," citing completely different and spurious allegations that voting technology deleted votes for Trump.
Trump has invited the Republican heads of Michigan's state legislature, Senate leader Mike Shirkey and House Speaker Lee Chatfield, to the White House on Friday.
The long game, however far-fetched, seems to be creating a situation where Republican state leaders could theoretically intervene and appoint Michigan's slate of electors to the electoral college. There's no legal framework that supports such a scheme. Relevant Michigan election law doesn't mention the state legislature at all. Rather, electors are selected by both parties ahead of time and go to "that political party receiving the greatest number of votes" for president and vice president.
But what if those votes are never certified as official?
Bagenstos, the U of M law professor, verged on apoplectic when asked what would happen if the Board of State Canvassers refuses to certify the election.
"It would be an outrageous subversion of democracy if the Republican appointees to the Board of State Canvassers refuse to certify this election, where over 150,000 votes separate the candidates, because of some alleged concerns about some errors that might have affected at most a few hundred people," Bagenstos said.
"I'm usually a pretty measured person, but I mean, this would be just absolutely stealing the election away from the will of the voters."
Thomas said that if that happens, it's a virtual certainty that state courts will quickly force the Board to certify. "That's basically pretty humiliating, when you take a position not to do your job, and have to have a court tell you to get to work," he said.
So there's no legal way for this scheme to overturn Michigan's election to work. But the attempt, however bungled, is making the very routine and boring aspects of elections very much… not that.
And that's not good. As the New York Times noted: "A lesson of the Trump era has been that much of American democracy is built not on laws but on norms, which persist by common consent. The episode in Michigan is an example of what can happen when the consent stops being common." When Boards of Canvassers meeting become exciting, things have stopped being normal.