Shirkey comments are symptom of culture of disrespect toward women, says State Sen. Chang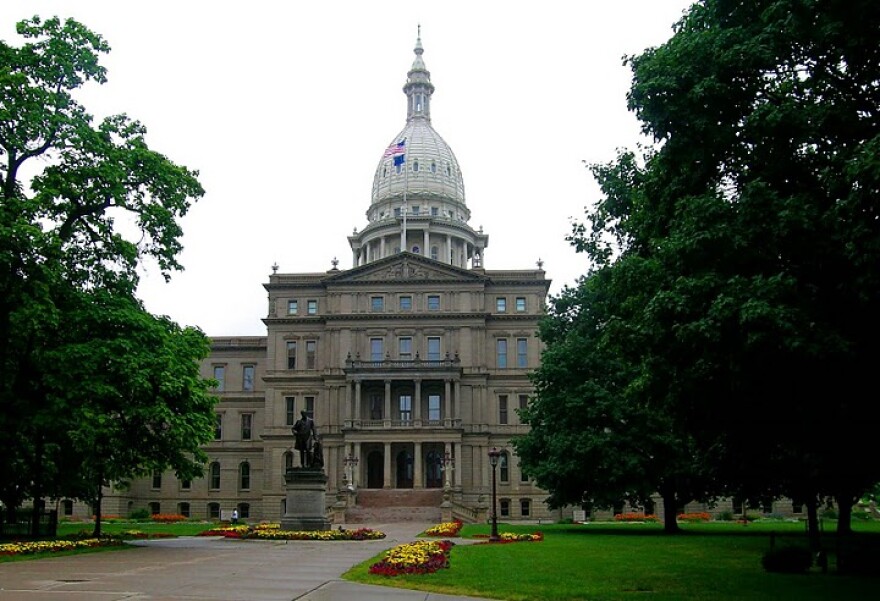 When Senate Majority Leader Mike Shirkey (R-Clarklake) met with Hillsdale County Republican Party members at a restaurant on February 3, the discussion covered a number of topics, including Shirkey's opposition to Governor Gretchen Whitmer. But his language wasn't the sort that political leaders traditionally use in public.
"We spanked her hard on the budget. We spanked her hard on appointments. We did everything we could constitutionally do," Shirkey told the group. He also claimed, during the conversation, that the insurrection at the U.S. Capitol on January 6 was "a hoax."
Shirkey's office issued a brief statement on Tuesday apologizing for unspecified "insensitive comments" he made during the meeting. But then he was caught on a hot microphone telling Democratic Lt. Governor Gavin Gilchrist II that he didn't take back what he said—he just would have used different words.
Stateside reached out to Shirkey's office for an interview, but they declined to comment.
[Get Stateside on your phone: subscribe on Apple Podcasts or Google Podcasts today.]
State Senator Stephanie Chang (D-Detroit) made a speech in the Senate on February 10 responding to Shirkey's recent remarks. She told Stateside that Shirkey's comments were blatantly disrespectful and sexist. But, she added, they weren't particularly surprising.
"It's a repeated pattern, I think, that we're seeing, of just complete disrespect towards women," Chang said. "I've always tried to find ways to work with people and to try to understand where people are coming from. And I'm an eternal optimist, but Lansing is a pretty weird place right now."
Chang has served in the state Legislature for more than six years, and she says that some state lawmakers still have work to do when it comes to how they talk about gender and race in the workplace.
"I know that there has been some learning on the part of some colleagues who have shown that they're listening," she said. "And I appreciate that—I do. I don't think that that is everyone. And unfortunately, I don't think it has extended to our highest leaders."
Chang says it's clear from Shirkey's comments to Gilchrist that he doesn't actually regret what he said. Plus, effective apologies need to be specific, and Shirkey's statement wasn't, she adds.
"We teach our kids to try to act in a respectful way, to apologize when you've done something wrong, what an apology looks like, learning from your mistakes," Chang said. "It just seems really disappointing and disheartening that, you know, leaders in our state aren't doing the things that we teach our children."
Shirkey's latest comments aren't the only example of state lawmakers using inappropriate or sexist language to describe or address women working in Michigan's political sphere.
Last winter, the state senate investigated (now former) State Senator Peter Lucido after a journalist said he made sexist remarks to her. A state senator then accused Lucido of sexual harassment, as well. Lucido was removed as chair of the Senate Advice and Consent Committee, but he retained his role as chair of the Judiciary and Public Safety Committee. Now, he's the new Macomb County Prosecutor.
Chang says lawmakers need to set a good example and hold one another accountable for what they say.
"We have to treat each other with decency. We have to respect each other," said Chang. "We have to understand that, you know, words matter. What you say matters, especially as an elected official. And so we have to really hold ourselves to a higher standard."
This post was written by Stateside production assistant Nell Ovitt.