Whitmer eager to sign expanded civil rights law once Legislature acts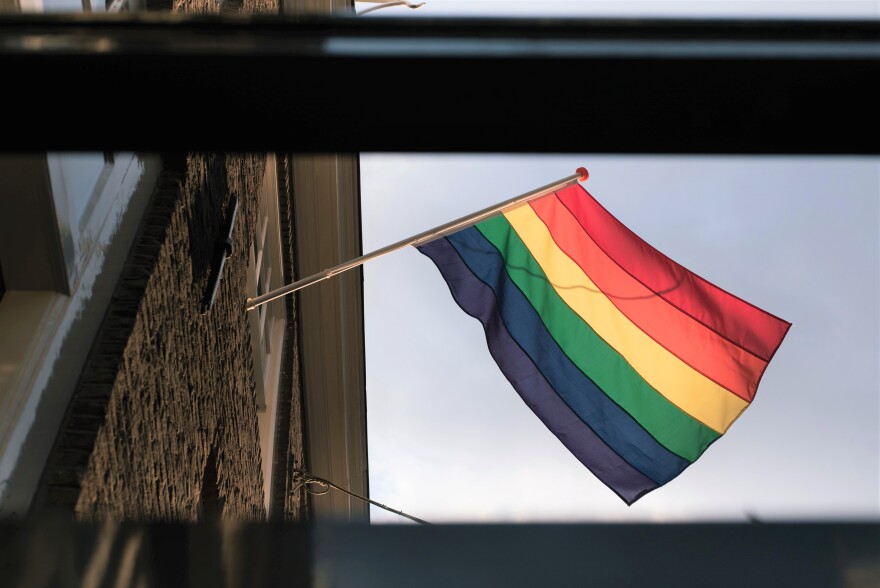 Governor Gretchen Whitmer reiterated Friday that she's anxious to sign a bill to extend legal protections to LGBTQ people under Michigan's civil rights law. She told a small crowd gathered at a Ferndale restaurant to show their support for the legislation that that she will sign the bill once it reaches her desk.
"It will be a joy to affix my signature to the bill," she said to enthusiastic applause. "Let's get it done."
It's taken nearly 40 years to get a bill to expand Michigan's Elliott-Larsen this close to passage. But it wasn't political opposition that stalled the effort this week – it was an ice storm that forced the Legislature to cancel session days.
But with Democratic majorities in control of the Legislature, it's on the cusp of getting done, said Michigan Senator Jeremy Moss (D-Southfield), the bill sponsor. He says expanding the civil rights law is long overdue.
"People have suffered," Moss said. "People have suffered through discrimination. They've been fired. They've been evicted. They've been put out of places. Just because of how they ididentify. And so to enshrine this protection into state law will truly save lives and liberate a community."
The bill would solidify in statute a Michigan Supreme Court decision issued last summer. It says the Elliott-Larsen Civil Rights Act's protections against discrimination based on "sex" includes "sexual orientation."
But Michigan Attorney General Dana Nessel says it's important for that to be specifically spelled in statute out so it can't be changed by future courts.
"It really makes a statement to the people that live in this state, too, that you are protected, you are cared for and you deserve to have the same rights as everybody else, and to see those words appear in the act is meaningful and it is important," she said.
The Legislature is expected to return to Lansing next week. The Senate could adopt the bill as soon as Tuesday and send the bill to the House.