LGBTQ civil rights protection passes Michigan Legislature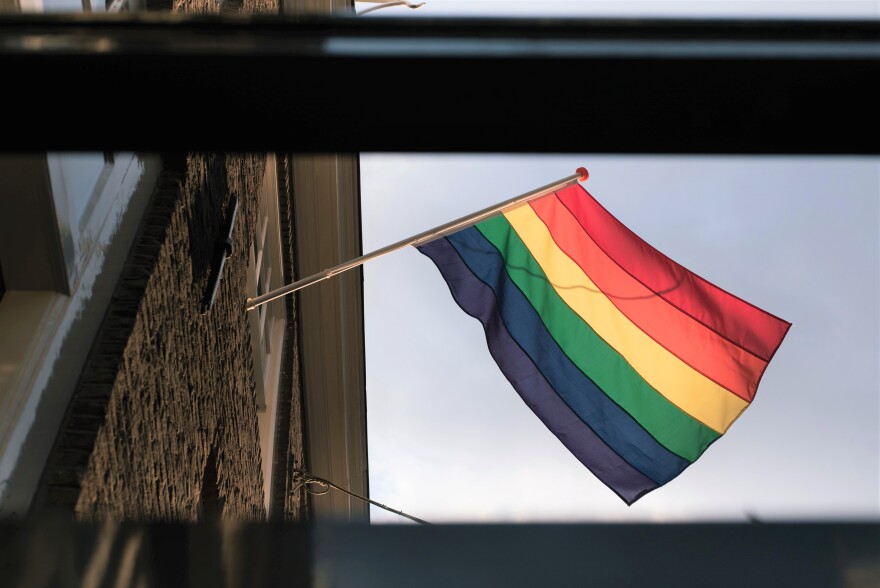 Two bills to outlaw discrimination against LGBTQ individuals passed the Michigan House Wednesday.
One is a Senate bill that would add sexual orientation and gender identity or expression to the list of protected classes covered under the Elliott-Larsen Civil Rights Act. The other is a House mirror of that legislation.
Representative Jason Hoskins (D-Southfield) sponsored the House version.
"This is going to help so many people truly live their authentic selves now. I am so grateful that there are going to be so many people who now grow up in a Michigan where they can be their true selves," Hoskins told reporters following the vote.
Before the vote, several Republicans submitted amendments that would have added religious exemptions to the legislation. Each was shot down.
Representative Rachelle Smit (R-Shelbyville) said the added protections would go against the spirit of the civil rights law when it passed in the 1970s.
"While I fully support this original intent of the Elliott-Larsen Act and understand the importance of protecting individuals from discrimination, I also believe that it is crucial to respect the religious beliefs of small business owners and employers," Smit said.
Supporters of the civil rights expansion dismissed the religious exemption concerns, saying Michigan and federal law already provide for religious protections.
"I value those protections. And they will not be used to discriminate. Not today. We are done. We are here. We are seen. And we are loved," Rep. Emily Dievendorf (D-Lansing) said during a floor speech.
The legal protections in the bills would codify and expand upon previous rulings from both the Michigan and U.S. Supreme Courts. The Michigan ruling is facing a challenge over its scope.
Both bills passed the Michigan Legislature by a margin of 64-45, with eight Republicans crossing sides. Many lawmakers have noted this was the result of a years-long effort.
Rep. Hoskins said he wasn't aware of how much bipartisan support the bills would get.
"There has certainly been a lot of support always for making sure that the LGBTQ community is protected in law, and I think if the option was presented to them in past legislatures. I think if the vote came up, I think many Republicans would have voted then," Hoskins said.
Governor Gretchen Whitmer has signaled support for the legislation in the past. During her State of the State address in January, she said "bigotry is bad for business."