Voting rights bills moving through state House, Senate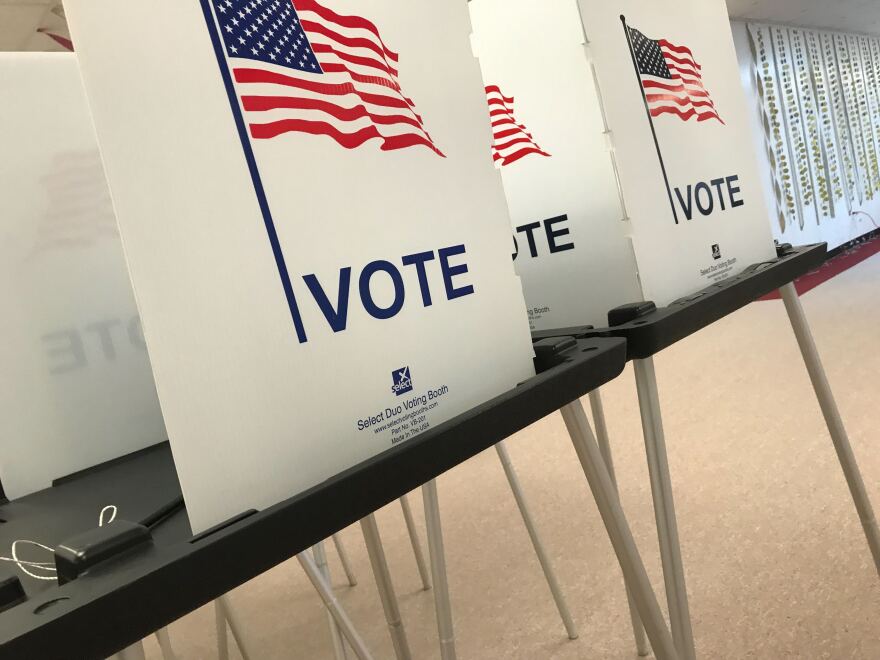 Democrats and Republicans are largely split on voting rights bills working their way through the Legislature.
Democrats say the bills are necessary to implement the provisions of the voting rights amendment adopted by voters last year.
"We have the opportunity to implement the will of the voters in the best way possible, providing our clerks and election workers with the guidance and flexibility they need to make these constitutional mandates a reality and forever change and expand voting access for every Michigan voter," said Representative Penelope Tsernoglou (D-East Lansing), who chairs the House Elections Committee.
Republicans, though, are generally opposed to the measures. They say the bills go further than what's required by the amendment.
Also, Representative Rachelle Smit (R-Shelbyville) argued that voters were misled about Proposal 2, despite the fact that it won with roughly 60 percent in favor.
"They didn't know what was in it," she said. "It wasn't marketed as a radical change. It was sold as protecting the vote. It was sold as platitudes. This bait and switch is dishonest."
Smit is the top Republican on the House Elections Committee.
Senator Ruth Johnson (R-Groveland Township), who served as Michigan Secretary of State from 2011 to 2019, also argued that voters didn't know what they were doing when they voted for Proposal 2. Johnson said the bill package is large, confusing and gives too much power to Democratic Secretary of State Jocelyn Benson and future holders of the office to enforce election laws.
"As you probably know, Prop 2 was largely passed on lies," she said following the Senate votes.
The bills include provisions to allow nine days of early in-person voting, pre-paid absentee ballot mail-in envelopes, and allowing voters to use an ID or a signed affidavit of identity to vote.
Representative Erin Byrnes (D-Dearborn) said people knew what they were doing when they voted for the constitutional amendment.
"The people of Michigan spoke loud and clear with the last election," said Byrnes. "Voting should be easy and accessible for all eligible Michiganders. This package of bills will move us forward in the process to making voting much easier and will reiterate our state's commitment to protecting voting rights."
Similar arguments played out in Senate debate on the bills.
Senator Jeremy Moss (D-Southfield) chairs the Senate Elections Committee. He said the bills reflect what local clerks said they need to manage elections.
"So we're listening to election administrators while implementing voting laws here in our chamber," he said. "What a novel concept."
There is still plenty to do before the bills might be sent to Governor Gretchen Whitmer for her signature as the Senate bills go to the House for consideration and vice versa.