Cyclists complete 97-day ride around Great Lakes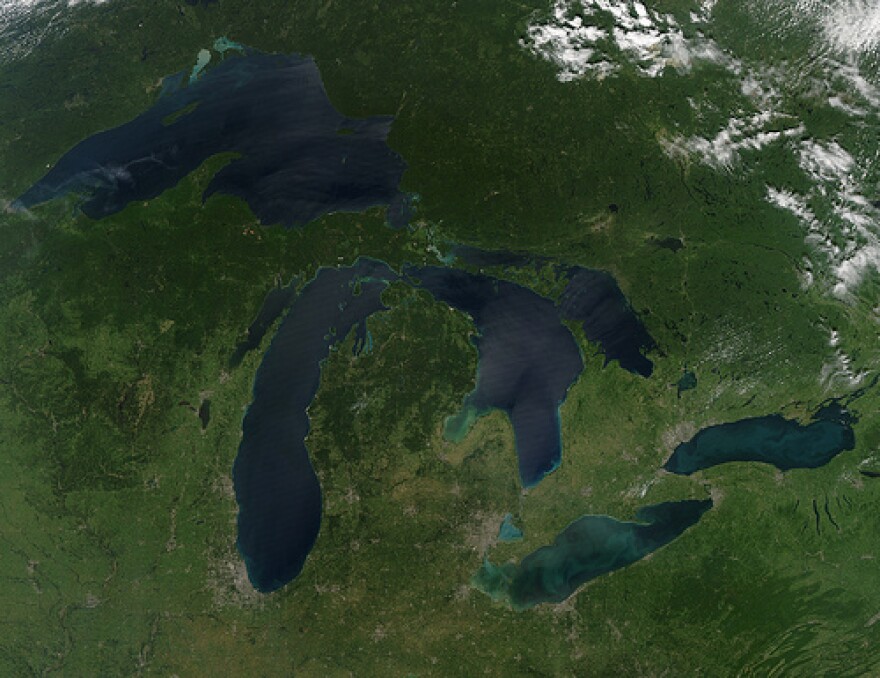 Last Sunday afternoon, Kris McNeal, 26, and Zach Chase, 25, rode their bikes into Duluth, Minnesota after a more than 5,300 mile bike ride around the Great Lakes and the St. Lawrence Seaway.
The duo had previously completed a 1,700-mile trip from Seattle to Mexico, but that seems like child's play compared to this 97-day long trip.
Averaging about six hours of riding per day, McNeal and Chase covered between 60 and 70 miles before making camp each night. They got their first flat tire after 3,000 miles and ended up having 15 flats by the end of the trip.
Before leaving Duluth on May 1, McNeal and Chase spoke with Great Lakes Echo about their upcoming adventure.
McNeil said that first and foremost, they are doing the trip for "us." Both are very active outdoor people. Chase is an avid mountain climber. "There is a sense of adventure we are seeking," McNeil said. The sense of the unknown and leaving home makes Chase a little nervous. "Leaving all of your friends and family behind can make you a little homesick at times, but that eventually goes away and we also have a great relationship with each other so that helps as well," Chase said.
Now that the trip is over, McNeal reflects on their journey:
"It has been life-changing. I've never tried to do something like this before. I'm really proud of what we've done. We accomplished all of our goals as best we could, and that meant a lot to us."
McNeal and Chase are now home safe and sound, but there were times on the road when conditions were grim. According to a recap of the trip on the duo's blog, McNeal got frostbite on his toes after 9 straight days of cold rain at the beginning of the ride. In Canada, the two had to travel along a shoulder-less stretch of road with heavy semi-truck traffic.
"For the first time, we became very aware we might die trying to do this trip, but it got a lot better after that," McNeal said.
The two took video footage of the entire trip and plan to make a documentary about their adventure.
- Suzanne Jacobs, Michigan Radio Newsroom