Stateside: Counting absentee ballots; shortage of women coaches; Lansing administrator audited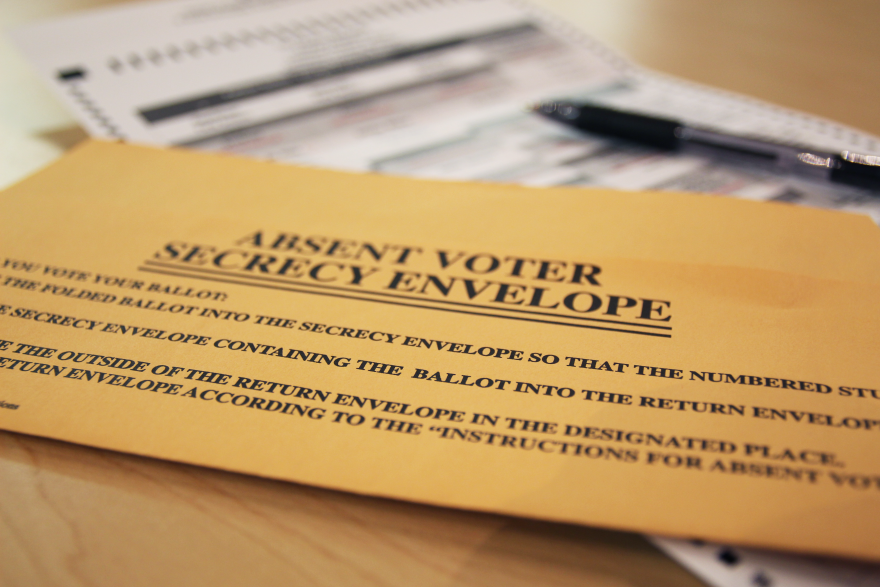 Today on Stateside, local and county clerks are raising concerns about their ability to deal with an influx of absentee ballots in November's presidential election. Plus, the woman who turned the University of Michigan into a softball powerhouse talks about the yawning gender equity gap in college sports coaching.
(Subscribe to Stateside on Apple Podcasts, Google Play, or with this RSS link)
Listen to the full show above or hear individual interviews below.
With expected rise in absentee ballots, local elections officials seek help from Legislature
SS_20200128_Johnson_Roebuck_Absentee_Ballots_Clerks.mp3
Stateside's conversations with Justin Roebuck and Ruth Johnson
Rules approved by voters in 2018 allow any eligible voter in Michigan to request an absentee ballot. That could lead to a surge in early voting for this November's highly contentious presidential election. Many local and county clerks say they need more resources—and a change in state law—to get those ballots counted in a timely manner. Right now, clerks aren't allowed to start counting absentee ballots until Election Day.
We spoke with Ottawa County Clerk Justin Roebuck about the problems he anticipates in tabulating early votes, and what changes he'd like to see lawmakers pass to deal with the issue. We also spoke with Republican State Senator Ruth Johnson, who served two terms as Michigan's Secretary of State. Johnson introduced bills in the state Senate to provide more flexibility to local clerks when counting absentee ballots.
Recent elk poaching outrages northern Michigan residents
SS_20200128_Wanschura_PN_Elks_Ftr.mp3
IPR's Dan Wanschura reports on elk poaching
Last month, three more elk were found shot dead in the Pigeon River State Forest, near Gaylord. It was the latest in a series of poaching incidents that have made the past few months some of the worst for Michigan's elk herd. Interlochen Public Radio's Dan Wanschura reports that the killings have many area residents confused and outraged.
This story was featured on Points North, a weekly show and podcast from Interlochen Public Radio.
Legendary UM softball coach says it's time to address the gender gap in NCAA leadership
SS_20200128_Hutchins_Winningest_Collegiate_Softball_Coach.mp3
Stateside's conversation with Carol Hutchins
University of Michigan coach Carol Hutchins has built one of the country's most successful college softball programs. In the past few years, she's also been a vocal critic of the lack of opportunities for women coaches, particularly in leadership positions. Hutchins co-authored a recent op-ed for the New York Times calling out the gender disparity in college sports leadership. We talked to Hutchins about why the number of women coaches shrank so dramatically after the passage of Title IX, and what it would take to even the playing field.
Beloved Lansing administrator on leave as audit reveals potential conflicts of interest
SS_20200128_Schwartz_Lansing_Human_Services_Audit_JJJ.mp3
Stateside's conversation with Berl Schwartz
A city audit has detailed the charges against a beloved figure in Lansing city affairs. The audit found that Joan Jackson Johnson, director of the city's office of Human Relations and Community Services, failed to disclose conflicts of interest and misused city resources. She's been on leave since January 9. We spoke with Berl Schwartz, publisher of the City Pulse, about the audit and the reaction Lansing residents have had to the allegations.